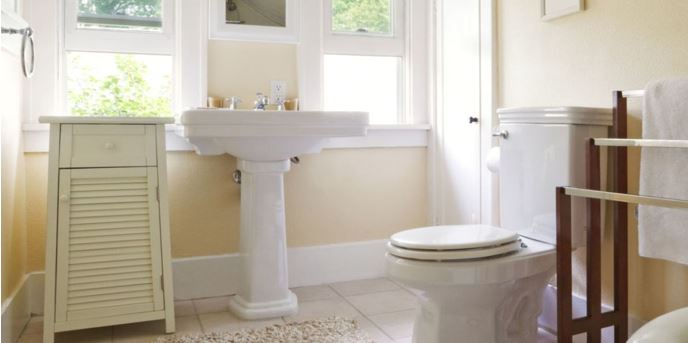 Good hygiene not only makes you feel comfortable and free from infections and diseases, but also people around you. If you live in a clean environment, your friends and family members are more likely to spend more time with you. We tend to judge people partly by how clean and tidy they keep their homes.
The same applies to workplace hygiene. The first impressions that suppliers, customers, and other visitors have of your company or workplace are determined in large part by how clean and tidy it is.
A clean and safe working environment is crucial if you want a healthy and motivated workforce. It is also a must as far as employee retention is concerned. Key employees stay longer in a clean environment than a dirty one.  When everyone's health is a concern, keeping your washrooms fresh is very important.
Washrooms can be unhygienic and hazardous places, which is ironic given that we use them to clean up. The cleaner your workplace washrooms are, the cleaner and healthier your employees are likely to be.
A good washroom should have hand soap, toilet paper, driers, and cold and hot tap water. You need to make sure that your cleaners use the best detergents and other cleaning products.
Let's take a look at some of the benefits of having a clean washroom:
Benefits of a fresh and clean workplace washroom:
No germs
Germs and bacteria are common sources of illnesses and infections. A relatively germ-free washroom is crucial if you care about the health of your employees and visitors. A germ-free environment also gives outsiders a good impression of your company. How suppliers, employees, consumers, and other visitors view your company affects its brand image, which can influence sales volumes and the business' short-, medium- and long-term prosperity.
In the world of business, the term 'brand' refers to the personality and image of a company, product, or service. Brands convey a promise – that the product that consumers buy will meet the standards that the seller seeks to deliver.
Brands are intangible assets. The brands of some companies are worth billions of dollars. According to Forbes magazine, Apple Inc's brand in May 2019 was worth $205.5 billion.
Staff morale
Did you know that the employees of some companies rush to the toilet when they arrive home from work? Their workplace washrooms are so unpleasant that they try to 'hold it' for as long as they can; hopefully until they get back home.
Dirty and smelly washrooms are morale killers. Employee morale describes workers' overall attitude, satisfaction, confidence, and outlook at work. When the workforce feels positive about their workplace, their morale is high or positive. When they feel negative, their morale is low or negative.
BusinessDictionary.com has the following definition of employee morale: "Description of the emotions, attitude, satisfaction, and overall outlook of employees during their time in a workplace environment."
Morale and motivation can have an important impact on productivity, which ultimately affects profitability. A company that loses productivity will find it harder to compete against its rivals effectively.
Flu and other epidemics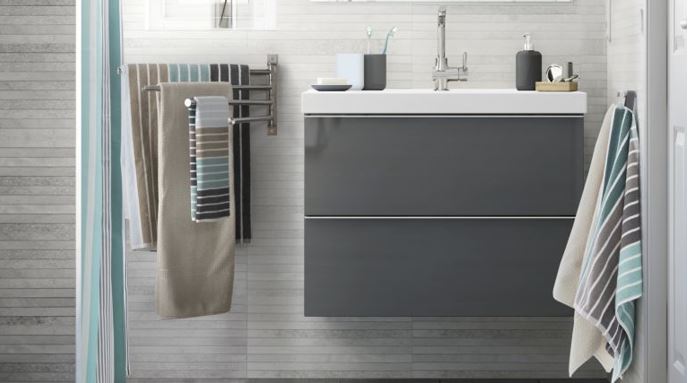 Every winter, the incidence of flu rises in most countries. There are two main ways that flu spreads:
Droplets of water in the air that come from an infected person after they talk, sneeze, or cough.
Touching a surface that an infected person has touched, sneezed on, or coughed on.
In some years, the incidence of flu is so high that public health officials declare an epidemic. However, flu is not the only illness that can spread rapidly. Below are some diseases that the World Health Organization says can become epidemics and even pandemics:
Flu
SARS
Yellow Fever
Ebola Virus Disease
Cholera
Chikungunya
Meningitis
Zika Virus Disease
Injury
People are more likely to slip and fall over in a dirty washroom than a clean one. Dirt, grease, and grime can be slippery. Litigious workers and visitors, if they suffer a fall and see that the washroom is unhygienic, could sue your company.
How to keep your office washroom clean
If you want to keep your workplace washroom clean, germ-free, and looking nice, read the following suggestions:
Choose a disinfectant that is effective against high-level germs such as MRSA and VRE.
A disinfectant with a residual odor can help get rid of unpleasant smells.
Remember that a clean floor matters too.
Empty the trash cans regularly.
For the washroom mirrors, use a good glass cleaner.
Use a liquid hand soap with a pump rather than bars of soap.
A clean bathroom should have good ventilation. If there are no windows, make sure that the air extractor works properly. Keep it clean.
It is not difficult to maintain your workplace bathroom to national or regional hygiene requirements at affordable prices. Professional companies tend to do a better job than having a full- or part-time employee. Specialized firms train their cleaners; something few employers do.
Why should you hire a professional cleaning company?
We all know that people who work in a clean and healthy workplace are likely to have fewer sick days. They are more productive and motivated to do a good job.
A professional cleaning firm allows you to focus on running your business. Running or managing a business is a time-consuming and all-encompassing undertaking. The more you have to focus on washroom hygiene and keeping your offices clean, the less time and energy you will have to, for example, increase sales and improve profitability.
Reputable professional cleaning companies are experts in the field of hygiene. They train their cleaning staff to make sure that your washrooms are not just cleaned – but cleaned properly and thoroughly. Put simply; with a cleaning firm you are more likely to get a professional job.
Cleaning companies are also more likely to have the best tools and equipment for the job. Many of them give you a choice. You might be able to select, for example, an environmentally friendly or green cleaning option.
A good company will give you a list of what to expect from them. When you both sign a contract, it will include that list.