A Kemp's ridley sea turtle that was found washed up on a beach in Cumbria, North West England, has died. It was one of two turtles, believed to be from the Gulf of Mexico, found in December – one on Cumbria's Walney Island and the other near Formby, Merseyside.
The one washed up in Merseyside died soon after being found. The other one was being looked after at the Lake District Coast Aquarium (Aquarium) at Maryport.
Kemp's ridley sea turtle (Lepidochelys kempii), also known as the Atlantic ridley sea turtle, is the rarest sea turtle and is critically endangered.
According to the Aquarium, the turtle had been found washed up "cold stunned" on Saturday, December 20th, on Walney Island. The finder reported it to the British Divers Marine Life Rescue (BDMLR) who got in touch with the Aquarium to see whether it could be rehabilitated.
Rehabilitation meant cooling down a tank to 11°C, and then slowly raising the temperature by 1°C per day.
When the temperature reached 25° the reptile was reported to be much more active, but was refusing food. Kemp's ridley turtles feed on jellyfish, mollusks, sea urchins, crustaceans, algae or seaweed, and fish.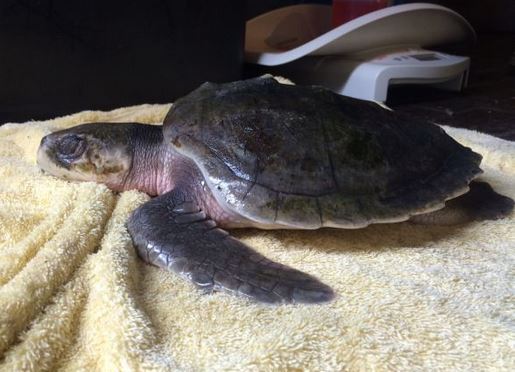 Sadly, the turtle refused food and could not be saved. (Image: The Lake District Coast Aquarium)
The plan had been to transport it to America for further rehabilitation once it started eating and got its strength back, and then return it to the Gulf of Mexico.
Aquarium owner, Mark Vollers, said to the BBC in an interview:
"We thought we had a 50/50 chance, which would've improved if it had started feeding. It was getting some sustenance in other ways but not really enough to recover."
"We were following a strict agreed protocol arrived at after consultation with vets here and in other countries – people who have experience of this species of turtle."
The turtle has been sent to a specialist vet who will try to determine the cause of death.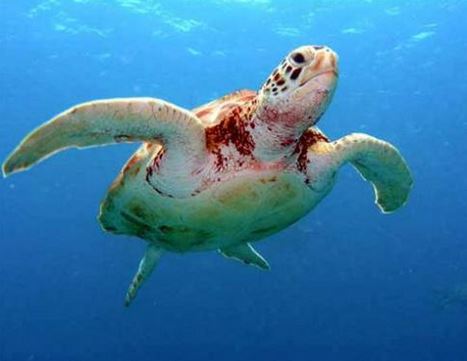 Kemp's ridley sea turtles prefer the warm waters of the Gulf of Mexico, but may travel as far as New Jersey.
An endangered species
Kemp's ridleys numbers initially dropped due to hunting. Today, however, their major threats are loss of habitat, pollution, and entanglement in shrimping nets. Fishermen are encouraged to use a turtle excluder device, which allows the turtle to escape from the net.
In the 1960s, the Mexican government declared the turtle a protected species. It was first listed under the Endangered Species Conservation Act of 1970 in the United States in December 1970.
The number of sea turtle nests found along the beaches of Texas has increased over the past few years, biologists say.