Bombardier Inc. said on Friday that it would lay off 145 employees at its railcar factory in La Pocatière, Quebec. The Montreal-based aerospace and transportation multinational said this was due to delays in receiving a vital component for manufacturing the AZUR subway cars for the Montreal transit system.
The delay means Bombardier's rollout of Montreal's long-awaited new AZUR metro cars will take place six months later than planned.
Bombardier spokesman Marc Laforge insisted it was a temporary measure – workers will be laid off from April to October 2015.
Mr. Laforge explained that a supplier acting for Bombardier's partner in the subway-car contract, Alstom SA, has been late in providing the automated control system the trains require.
A consortium of companies, including Alstom and Bombardier, was awarded a C$1.2bn contract in 2010 to make 468 cars for Montreal's subway.
Alstom supplier to blame
According to Alstom, a company that was contracted to build the automatic control system – Ansaldo STS, based in Genoa, Italy – had been late in getting it ready. However, the French multinational electricity generation and rail transport giant assured that the consortium was working hard to get the component delivered by the end of 2015.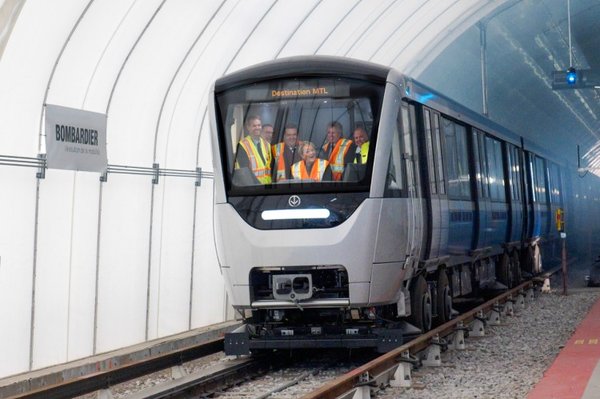 The Premier of Québec and the Mayor of Montréal take the controls of the new Montréal AZUR Metro Cars. (Image: Bombardier)
The Montreal Gazette quoted Alstom spokesperson Michelle Stein, who said:
"Unfortunately, one of the external suppliers of the Bombardier-Alstom consortium has delayed delivery of the automatic train control system. And although the consortium has noted progress on the work of this supplier on the software, this progress is not sufficient to meet the previously announced delivery targets."
Stein added that the first cars will be ready for service in December.
So far, the consortium has delivered 40 of the 468 cars, Bombardier informed. Sixty-three cars were originally planned to go into service in June.
President of the Société de transport de Montréal (STM), Philippe Schnobb, said regarding the delay:
"We are worried by this situation. We will continue to carefully maintain MR-63 cars that, despite their age, have experienced in 2014 their best year in terms of reliability, but it is clear that we relied on the commissioning of AZUR cars to increase our service."
STM wants all its existing cars replaced with the new ones by 2018.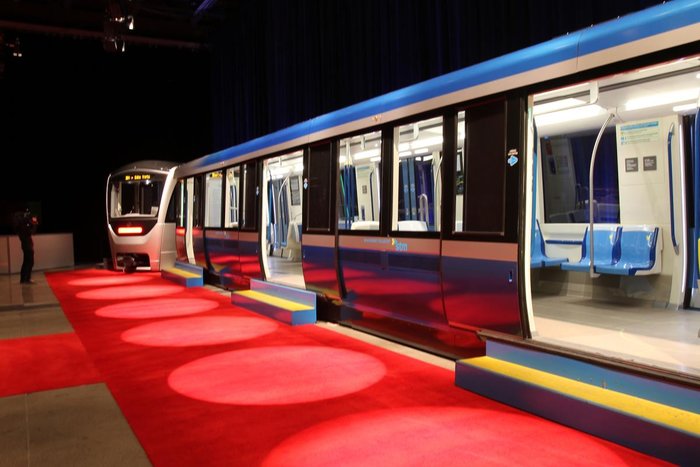 According to Bombardier, the AZUR Metro Car has communicating passageways throughout the 9-car train, doors that are 27% larger, it has an 8% bigger passenger capacity, and state-of-the-art information and safety systems.
Timetable problems haunting Bombardier
Bombardier has been fraught with delivery and timetable problems. Its aerospace division announced earlier this month that it had halted development of the new Learjet model. It said it would reduce its workforce by approximately 1,000 at its facilities in Querétaro, Mexico, and Wichita, Kansas, USA.
The company has also had difficulties in meeting its sales targets and delivery timetable for its CSeries aircraft project. It laid off 3,500 aerospace workers last year when it postponed the C-Series for the fourth time.
Earlier this month, Bombardier warned that profits in its aerospace and train-making segments would be lower than figures quoted in previous targets.
Bombardier's fourth-quarter results will be published on February 12th.