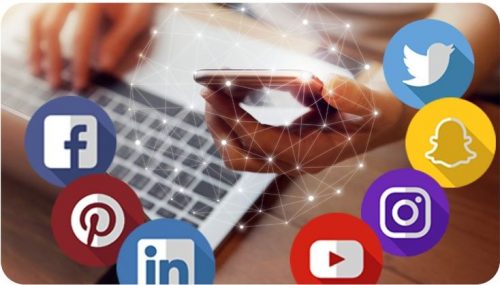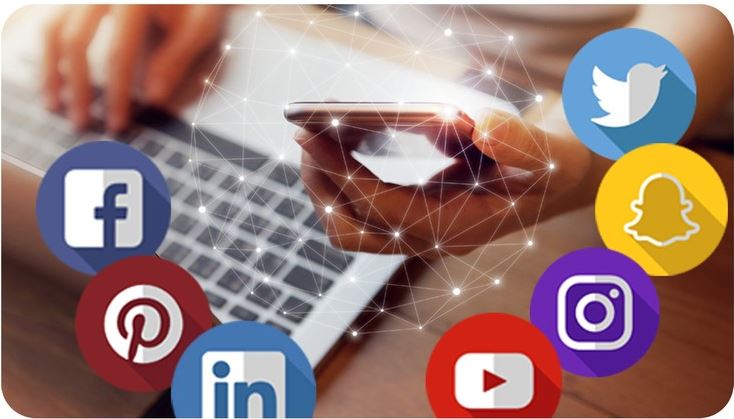 Social media is a conversation. Even when you use it to promote your business, it's a semi-informal 'chat'. If you're not taking part in that conversation, you're unlikely to remain competitive in your business industry. As social media is now central to all marketing plans, it's useful for businesses to stay on top of social media trends and start engaging conversations with their customers. Especially as it's such a powerful and largely free way to talk directly to customers. 
Why does social media matter so much in 2022?
To illustrate how vital social media is to your sales, it's useful to understand just how many users use social media. For example, for one platform alone, informative marketing statistics from HubSpot highlighted that there were over 2 billion active monthly users of Facebook in 2021.
Facebook, Instagram, and Twitter have traditionally been the strongest social media platforms, offering diverse marketing opportunities and an excellent return on investment (ROI). However, thanks to the pandemic, TikTok is the fastest growing social media platform in history. It had an eye-watering 2.6 billion downloads in 2020 (compared to 130 million in 2017) according to statistics.
The arrival of this 'new kid on the block' is one of the key factors which has made it important to revisit great business tips for making the most of social media.
Know your audience and behaviours
Optimising free and paid-for social media activities requires some research into your target audience, the types of brands they follow and the types of content that they like to interact with. Some important information you need is to look at the demographic profile of each of the big social media platforms and how this relates to your desired audience.
For example, TikTok and Snapchat continue to attract a high proportion of teenagers and the younger generation. Facebook is now more skewed towards an older audience. Whereas LinkedIn (and to some degree Twitter) have a more clinical, commercial role. To be able to make the most out of your social media efforts in 2022, it's important to discover the age and interests of your target audiences and focus on the social media platforms most likely to reach them.
Develop a strong social media strategy
This is probably the most important piece of business advice on using social media for marketing and sales. Following on from your research stage and investing some time in careful planning. Instead of wasting your efforts on guessing what to post and when, your social media strategy must include a series of carefully worded posts suitable for the platforms you're concentrating on.
These should be timed to go out regularly when the highest number of your target audiences go online. For example, Facebook peak viewing slots are generally 8 am to 12 pm, Tuesdays and Thursdays. Why? Frankly, it doesn't matter, as long as you post strong content at strategic times.
Think carefully about your brand voice
It's not just about what to share and where to share it, it's also about establishing a brand voice and persona online as well. Do you want to sound professional? Or do you want to be a fun and humorous brand? Deciding on what your social media presence should be like online is one of the first key steps to consider before posting.
It's things like brand voice which can impact the decisions around your branding and content. Your content should be fun, friendly, fascinating or full of energy. It should be able to capture the attention of your target audience and get people clicking onto your profile or visiting your website from it. For example, an engaging infographic on Facebook, or a behind the scenes video clip on TikTok showing the 'secrets' of how your product is made, are some great ways that companies can make the most out of social media.
Make sure what you post is both shareable and commentable
By being creative and warm in your social media posts and ads, you're more likely to get the right response that you want. You ideally want your potential customers to be starting a conversation about the products they love, tagging their friends in posts, and asking questions about the products you sell. From Facebook to Twitter, good content becomes great content when it's liked, shared, and commented on.
Each action someone makes on your posts or profile can help boost your impressions, engagements, reach, and overall coverage of your brand online. Whether you are a tiling company posting about the latest bathroom tile trends and mosaic tiles, or you are a business providing merchant services and EPOS systems such as Independentmerchantservices.co.uk, there are plenty of ways how shareable social media content can help benefit your company.
Take pride in creating intriguing visual content
The best social media content is highly visual and involves brands sharing high-quality photos to showcase their products and their brand persona online. That's why Instagram has proven to be such a popular platform for people to browse through. It's a great opportunity for a variety of brands, from the fashion industry to the home furniture industry, to share their portfolio of products in new, creative, and intriguing ways.
More recently users' attention on social media has swayed towards short video content too. Not just on TikTok, but on the 'stories' and live streams used by other social media platforms. Live-streams are a great opportunity for brands to be right there in front of their audience. Many brands also use TikTok or Instagram Stories to deliver behind the scenes sneak peeks of their brand, how products are packaged, and what work goes on in the head office. Utilising high-quality image and video content in 2022 is a great way to make the most out of popular social media platforms and to help get your brand noticed.
Measuring social media effectiveness
One of the most important business tips for all sales and marketing activities is to utilise systems to measure what works best and do more of that. Businesses can share what they want all day long but a crucial part of making it work properly for your business is ensuring that what you're doing actually works. To make the most out of using social media, companies can save both time and money by measuring what works and what does not.
Do you receive a lot of likes on your video content? Are customers commenting on posts saying how much they love what you shared? This is all useful feedback which can help determine how you post on your social media in the future. If your customers are not engaging with you and your content is not being interacted with, then it's time to reassess your efforts and see where you can improve.
---
Interesting Related Article: "Social Media Tips for Your Business"