Why is Kroger hiring 20000 more workers? The company says it is adding new stores, after opening 216 new outlets in 2013, and needs more people as it faces fiercer competition from rivals such as Safeway and Albertsons.
Katy Barclay, Kroger's senior vice president of human resources, wrote in a press release:
"Kroger's growth trajectory creates more job opportunities for current and future employees. Right now in our stores across the country we have openings for bright, hard-working associates who are passionate about making a difference for customers every day."
America's largest supermarket chain invites interested applicants to visit www.kroger.com/careers.
Kroger says it has created over 40,000 new jobs over the last six years, including 22,500 openings for veterans, and today has about 375,000 workers and 2,640 stores in 34 states.
In 2012, the company increased its capital expenditure by $200 million per year to grow its retail footprint.
Over the last few years the grocery business has not just been about weekly household staples. Today it includes restaurants, gas filling stations, and pharmacies. Kroger now has 327 jewelry stores, 1,240 supermarket fuel centers, and 37 food-processing plants across the United States.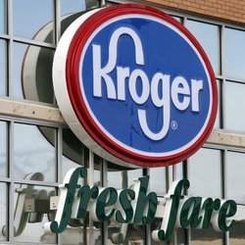 Kroger acquiring grocery chains
In July, Kroger acquired Vitacost, the vitamins & health products online seller, for $280 million in what the retailer described as a move to compete against the likes of Wal-Mart and Amazon.com.
In January it took over supermarket chain Harris Teeter for $2.4 billion, its largest deal in sixteen years.
Private equity firm Cerberus Capital Management acquired Safeway for $9.4 billion. Fourteen months previously it had bought Alberstrons and a number of other grocery retail chains from SuperValu.
Kroger had wanted to acquire some of Safeway. Analysts believe Cerberus will sell parts of Safeway and Kroger will be in the market as a buyer.
After posting $1.5 billion in profits on $98.4 billion in sales last year, Wall Street analysts forecast Kroger will achieve $1.6 billion profit this year on sales of $107.9 billion.
Krogers share, at $52.24, have increased by 30% since the beginning of the year. Over the past decade it has managed to increase market share.