Michael Kors founding shareholder, Sportswear Ltd, is to sell its entire stake in the designer clothing and handbags retail business for about $890 million, i.e. 11.6 million shares priced at $76.75 each, all of its 5.7% shareholding. Michael Kors Holdings Ltd. is to hold a secondary offering.
The secondary offering is expected to close on September 10th. The sale immediately raised investor concern about the company's growth prospects.
Kors shares closed 4.5% down on Friday. Over the last six months its stock has declined by 20%.
None of the money from the stock sale, which is to be managed by JPMorgan chase & Co, will go to Michael Kors Holdings.
Two directors to go
Lawrence Stroll and Silas Chou, the Sportswear Holdings' representative on the board, will step down. Following their resignation the Michael Kors board will consist of seven directors, five of them independent.
John D. Idol, Chairman and Chief Executive Officer, said:
"Over the past 10 years, Michael Kors has become one of the leading luxury brands in the world. The vision for this success has been shared and supported by Lawrence Stroll and Silas Chou, as original majority shareholders of the Company."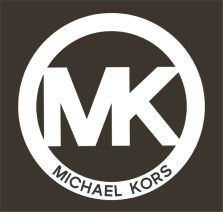 "We look forward to our continued business relationship with them through their ownership interest in Michael Kors Far East Holdings Limited. On behalf of Michael, myself and our entire Board, I would like to thank Lawrence and Silas for their significant contributions to our success. We believe we have a bright future ahead with continued opportunity for growth."
Michael Kors himself has been selling off his stake
Honorary Chairman and Chief Creative Officer of Michael Kors Holdings Limited, Michael Kors, has been selling of his own stake in the business. Mr. Kors, who owned 11.7% of the company before its 2011 initial public offering (IPO), now only has a 2.2% stake.
Michael Kors Holdings shares increased in value nearly fourfold in the first two years following its IPO, with sales jumping by 312% between 2011 and 2014.
This year, however, sales growth has ground to a halt. The company has warned investors several times that gross margins will fall as it expands.
When Sportswear Holdings walked away from Hilfiger, its results deteriorated. Analysts wonder whether the same will now happen to Kors.
Is Michael Kors overexposed?
Analysts suspect Kors has expanded too rapidly, which risks overexposing an elite brand. Coach slid because it grew too fast, especially to outlet malls.
If you grow too fast into a waning market you have to offer discounts to move inventory. In today's market, even luxury consumers have tightened their belts, forcing high-end retailers to lure shoppers in with price cuts and other promotions. All this means shrinking margins, something investors find scary.
In the last quarter, Kors' gross margins slid half a percentage point, while operating margins went down by two percentage points. In the world of retail that is a lot.
Until next quarter earnings are released, Kors stocks are likely to remain low.