Laura Ashley sales increased by 4.9% in the first half of the year (26 weeks to July 26) to ₤144 million, compared to ₤137.3 million during the same period on 2013. UK retail sales rose 3.8% to ₤124.6 million.
The interim dividend remained unchanged at 1p per share.
What excited investors, however, was the UK retailer's 8% jump in sales during the last five weeks.
Online sales in H1 2014 increased by 6.1%, as customers were able to order its entire range, including bespoke curtains and furniture. Bespoke curtains, for example, are tailor-made curtains.
Shares increased by almost 8% or 2p to 27.25p after Sean Anglim, Finance Director, reported that growth was evident across all new season ranges. The UK retailer, famous for its feminine and floral designs, was one of the top gainers in the London Stock Exchange on Friday.
Mr. Anglim added that the company's furniture business, which makes up 30% of UK retail sales and posted weak results in H1, is performing much better in the second half of the year.
Laura Ashley says it plans to expand into the South American, Chinese and Indonesian markets.
The company opened its second hotel this year in Hertfordshire, England.
Chairman Tan Sri Dr Khoo Kay Peng, who described business as extremely competitive, reported that pre-tax profit increased by 14.9%. The Chairman added that the company was particularly pleased with its 13.6% surge in overseas sales and strong growth in its e-Commerce business.
Tan Sri Dr Khoo Kay Peng said: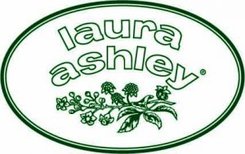 "We will continue to develop our international present as well as focusing on our UK retail business with continued enhancement of our website, for both our domestic and international customers, and improvements in our store portfolio."
Highlighted data
Below is a summary of H1 2014 results compared to H1 2013:
Total Group sales: ₤144 million,
Like-for-like sales: +1.2%,
Pre-tax profit: ₤8.5 million, an increase of +14.9%,
International sales: +13.6%,
Net cash balance: ₤13.8 million,
Operating expenses (excl. exceptional items): declined by -0.7%,
Furniture sales (30% of total business): down -2.2%,
Home accessories sales (27% of total business): +2.9%,
Decorating sales (24% of total business): +0.8%,
Fashion sales (19% of total business): down -2.6%.
Laura Ashley opened two new stores in H1 2014 and closed down three, leaving it with 208 shops in the UK.