The secrets of the long-rumoured legendary White City (La Cuidad Blanca), speculated since the 16th century to have untold riches, may be on the verge of being unearthed, Honduran officials said on Friday, when they announced that excavations had begun on Wednesday.
Also known as the City of the Monkey Gods, in 1520 Spanish conquistador Hernán Cortés is believed to have received "trustworthy reports of very extensive and rich provinces, and of powerful chiefs ruling over them."
The reports were never fully confirmed, but the rumour triggered a quest that spanned several centuries for the gold-laden cities and Eden-style paradises of ancient Central America and Mexico.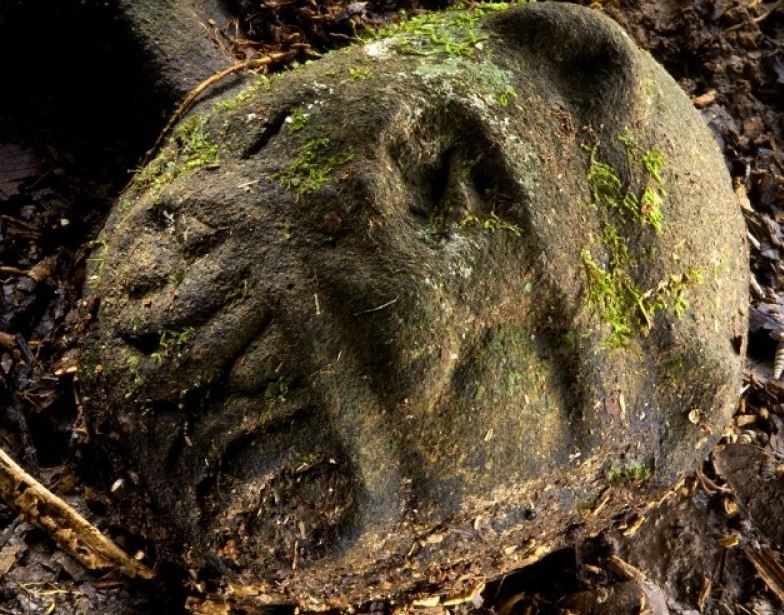 Anthropologists say this was a 'were-jaguar' effigy, probably representing a combination of a human and spirit animal. (Image: Gobierno de la República de Honduras)
Interesting artefacts unearthed
So far, officials claim, excavations have unearthed more than five dozen ceramic and stone artefacts and fragments.
The dig, located in Honduras' jungle-covered Mosquito coastal region, is being carried out by archaeologists and anthropologists from Colorado State University and Honduras' Institute of Anthropology.
Earlier this month, Honduras' President, Juan Orlando Hernández announced that a group of archaeologists had travelled to the Mosquita region of Gracias a Dios, preparing for the excavation of the White City.
---
---
The ruins of an ancient civilization, which nobody had known about, were first spotted in 2012 when an airplane flew over an area of jungle at La Mosquita.
According to the President Hernández, this civilization was neither Maya, Aztec, nor Inca.
Virgilio Paredes, Director of the Institute, said of the White City culture: "It is a new culture, or a different culture."
The bowls and jars that have been unearthed so far are adorned with drawings and sculptures of what appear to be birds, lizards, buzzards, humans and jaguars. Archaeologists estimate they were made between 1000 and 1500 AD, Prof. Paredes said.
The dig team members say the most striking find so far appears to be a ceremonial throne or seat made of stone, carved with the figure of a jaguar.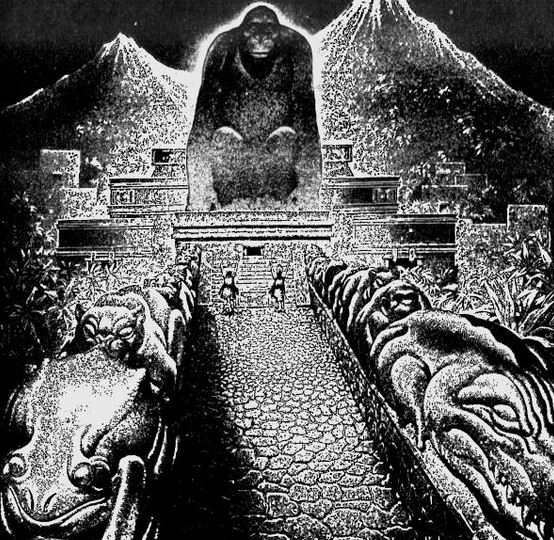 Virgil Finlay's illustration representing the Temple in Theodore Morde's 'Lost City of the Monkey God.' Locals say Indians used it as a refuge when the Spanish conquerors came.  (Image: Wikipedia) 
White City likely named after its limestone rock
The area is on a bed of white limestone rock, which many say is how it got the name White City. However, a significant number of locals believe the settlement was dedicated to the Monkey God.
Regarding the site, President Hernandez said:
"We are blessed to be alive at such a special time in Honduran history. This discovery has created a lot of excitement because of its significance for Honduras and the world."
Ramon Espinoza, Honduras' Minister of Science, said there is still much research to be done, adding that no other site exists in that part of the world with a lost civilization.
Local Payas and Pech indigenous groups have long spoken of the legendary city. It was first documented by a European in 1544, in a paper written by Spanish Bishop Cristobal de Pedraza.
Theodore Morde said he knew where White City was, but never told anybody. (Image: Facebook)
Stories shrouded in mystery
We know a lot about the Mayans, Aztecs and Incas, but absolutely nothing about the civilization that lived in White City. They definitely existed long before Christopher Columbus set foot in the New World.
For many hundreds of years, explorers and prospectors have told tales of a lost city viewed over the jungle foliage. Local inhabitants talked of a 'Place of Cacao' or 'White House', which Indians used as a refuge from the Spanish conquerors.
They were said to be Eden-like paradises – however, once you went in that was it, you never go out.
Over the last 100 years, several expeditions have searched high and low for the White City.
Explorer Theodore Morde
Theodore Morde (1911-1954), an eccentric American explorer, adventurer, journalist, 'spy', and TV news producer, mounted the best-known expedition in 1940. It was sponsored by the Museum of the American Indian, which has since become part of the Smithsonian Institution.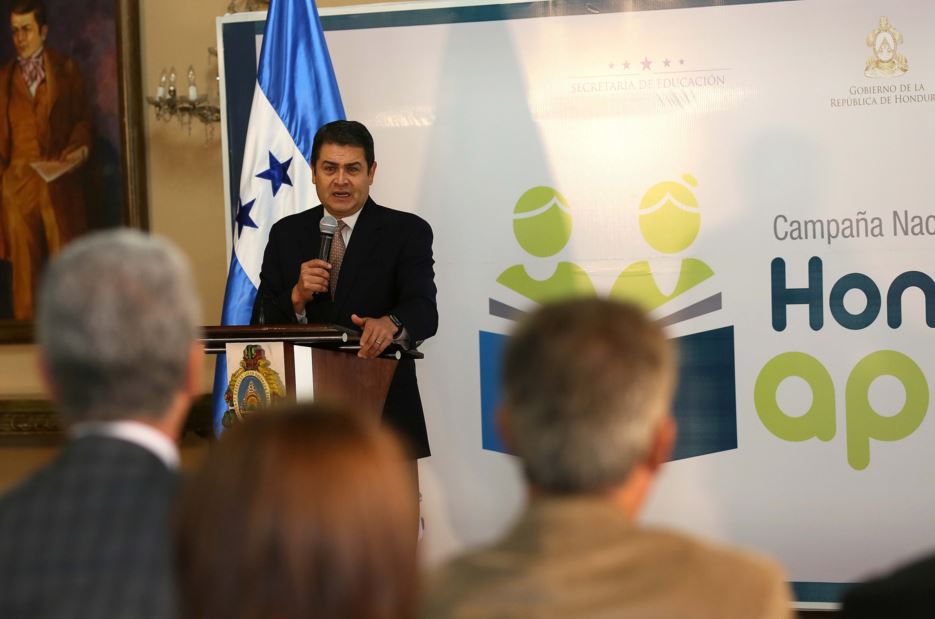 President of Honduras, Juan Orlando Hernández, announcing that the excavation is underway. (Image: Gobierno de la República de Honduras)
He came back to the US with thousands of artefacts and insisted they were all from the White City. Locals had told him it contained the buried statue of the Giant Monkey God.
Mr. Morde kept the location of the site secret, claiming he feared it might be looted. He was found hanging at his parent's home in Dartmouth, Massachusetts in 1954.
According to the medical examiner, it was death by suicide. So, the site's location, if he really did know where it was, went with him to the grave. Conspiracy theorists are convinced his death was deliberate, carried out by 'sinister forces'.
Video – The legend of White City (Cuidad Blanca)