LG announced three new SUPER UHD TV models ranging in size from 49-inches to 86-inches in addition to a production-ready 98-inch 8K SUPER UHD TV which it plans to begin shipping in the second half of 2016.
The new 4K UHD TVs and 8K SUPER UHD TV will be presented at the 2016 International Consumer Electronics Show (CES).
The three Super UHD models are the UH9500 (55-86 inches), the UH8500 (55-75 inches) and the UH7700 (49-65 inches).
LG said that its premium SUPER UHD TV models offer 'higher color reproduction rate, advanced picture and sound-enhancing features including HDR (high dynamic range) and LG's alluring ULTRA Slim design.'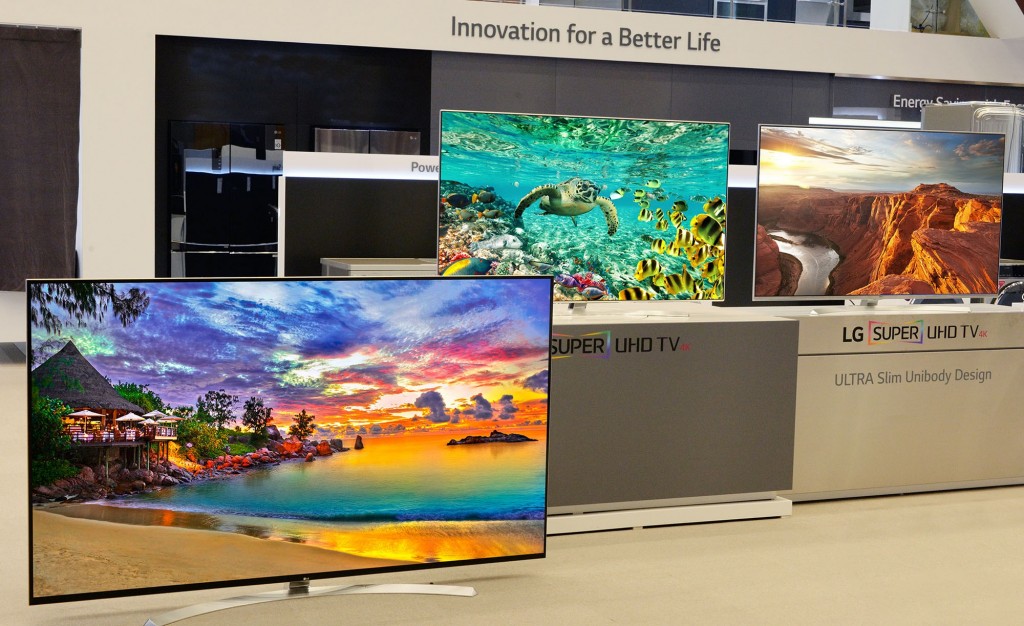 LG's new HDR-enabled 4K TVs offer enhanced picture quality compared to previous models.
HDR is a technique used in imaging to reproduce a greater dynamic range of luminosity than is possible with standard digital imaging techniques.
HDR displays are capable of processing a very high range of colors and show a higher level of contrast between light and dark images on the screen.
"We're confident our newest HDR-enabled SUPER UHD TVs in 2016 will generate much excitement not in the industry, but also with consumers in general," said Brian Kwon, President and CEO at LG's Home Entertainment Company.
"We are the only company with a dual strategy focused on both OLED and IPS TV technologies and this is proof that we are not prioritizing one display over the other."
The new models will also feature LG's latest webOS 3.0 software which the South Korean tech giant will also present at CES.