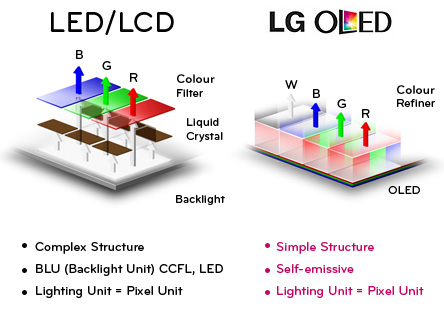 LG Display announced that it will invest the equivalent of $1.6 billion in a new OLED (organic light-emitting diode) panel plant, known as P10, in Korea.
The plant is expected to begin display panel production in early 2018 and will be located in Paju, Gyeonggi Province, Korea.
The tech giant decided to build the new plant because of increasing demand for OLED panels, which is only expected to continue over the next several years.
P10 will produce large-size OLED TV panels and flexible OLED panels for smartwatches and automotive displays.
The foundations for the rooms and infrastructure for water and power supplies will begin this year. Total investment in the P10 plant is expected to reach more than KRW10 trillion (USD 8.7 billion) depending on consumer demand and market conditions.
The plant will cover an area of 382m x 265m, equivalent to about 14 football fields, and will be 100 meters high.
Dr. Sang Beom Han, CEO and President of LG Display said, "LG Display's investment in P10 Plant is a historical investment for the industry since it will not only help expand the OLED market but also accelerate the development of future display technologies. With the active support of the Korean government, we believe the P10 plant will become the center of the global OLED industry."
"The global OLED panel market is predicted to grow from $8.7 billion in 2014 to $29.1 billion in 2022″, said market research firm HIS.
OLED panels are expected to completely replace liquid crystal displays, which are used in many smartphones such as Apple's flagship iPhone.