Canada's second biggest vehicle parts manufacturer Linamar Corp has agreed to acquire the high volume hot forging business of Carolina Forge Co., based in North Carolina, plus a majority stake in Seissenschmidt AG, which operates in Germany, the US and Hungary.
Linamar says the purchases will enhance its offerings in specific targeted products, such as gears.
Guelph-based Linamar says the deal with Carolina Forge will be completed soon, however, it did not give a specific date.
The acquisition of 66% of Plettenberg-based Seissenschmidt is subject to regulatory approval and further due diligence, Linamar informed.
The two acquisitions generate approximately $450 million in annual sales and employ about 1,150 workers.
Linda Hasenfratz, Linamar's CEO, said:
"We are very pleased with these results of months of work in developing our global forging strategy. CFC is well known and positioned in the North American market, where we intend to invest further and grow significantly and Seissenschmidt is considered a global leader in terms of excellence in high volume forging technology, a reputation built over its 160 year history."
"The capabilities of these talented employees greatly enhance our component and system expertise in key markets such as gears which will be an important driver in increasing market share. Gear manufacturing is a key strategy for Linamar and an integrated forged and machined product a key element in solidifying our global dominance in this highly opportunistic market."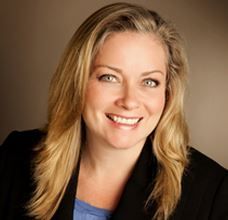 Linda Hasenfratz, Linamar's CEO.
About Linamar Corp.
Linamar, founded in 1966 by Frank Hasenfratz, has four key divisions that design and manufacture highly engineered products used in industrial equipment, transmissions and engines.
It employs about 18,000 workers in 39 manufacturing plants, 5 product development and engineering centers and fifteen sales offices in Canada, US, UK, China, German, Hungary, Mexico, and South Korea.
In 2013, the company generated sales of $3.6 billion.