Cy Tokmakjian, 74, a Canadian automobile executive has been sentenced in Cuba to 15 years in prison. He was found guilty of corruption, Cuban officials say, who explained that a campaign was underway to fight bribery and corruption.
Mr. Tokmakjian, who was detained in 2011 in Cuba during an anti-corruption operation, denies the charges.
The Tokmakjian Group was involved in improving Cuba's transport, as well as selling mining and construction equipment. The company says the charges have been concocted as an excuse to confiscate its assets in Cuba, which are estimated to be worth more than $100 million.
On Saturday, the Ontario based transportation company described Mr. Tokmakjian's case as "absurd" and a "travesty of justice."
A 2011 anti-corruption swoop arrested executives from five countries, several government officials and a large number of Cuban employees at key state-owned companies.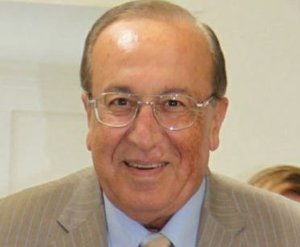 Cy Tokmakjian, aged 74, has been locked up on bogus charges so that Cuban authorities can seize $100m, Tokmakjian Group says.
Cuba is notorious for having officials and employees who demand payment for any kind of action. President Raul Castro had said this was going to change and ordered a clean-up.
During the anti-graft drive, hundreds of foreign executives and businesses were expelled from the country. Some high-ranking executives ended up behind bars.
Using mostly trumped up evidence, people and businesses were prosecuted in speedy proceedings behind closed doors. In the majority of cases the assets of the foreign companies were seized.
Investors see it as extortion
While doing nothing to reduce Cuba's endemic corruption problem, the swoop has managed to spook investors worldwide. This is a pity, because the country desperately needs foreign investment.
Regarding the Tokmakjian case, officials say that his company has lost its operating license due to (unspecified) illegal activities "(that are contrary) to the principles and ethics that should characterize commercial activity, and contravene Cuban judicial order."
Mr. Tokmakjian had wanted to call 18 expert witnesses to testify, but was only allowed to contact four of them, his company says.
Peter Kent, a Canadian lawmaker, visited Mr. Tokmakjian in jail in 2013. Mr. Kent said in an interview with the Financial Post "The trial was, from almost any measure, extraordinarily unfair and rigged."
Two other Tokmakjian Group executives, Cladio Vetere and Marco Puche were sentenced to 8 and 12 years in prison respectively. They are both Canadian citizens.
Tokmakjian Group has filed claims worth over $200 million against Cuba at Ontario's Superior Court and the International Chamber of Commerce in Paris.