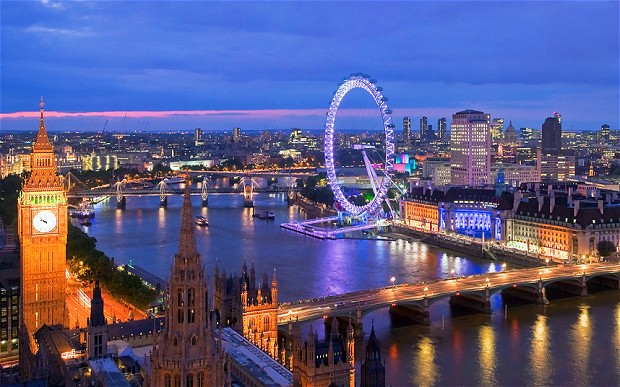 London is the world's fifth most expensive city to live in, after Zurich, Geneva, New York City, and Oslo, according to a recent report by the Swiss bank UBS.
"Zurich and Geneva rose to the top of the rankings. Eurozone cities plunged," the report said.
The reason why the two Swiss cities are at the top is because when the Swiss central bank scrapped its currency ceiling the franc surged to a record high against the euro.
"The Swiss National Bank's decision to remove the cap has moved prices a lot," Daniel Kalt, an economist at UBS told Bloomberg in an interview in Zurich on Thursday.
"Switzerland would probably be shortly below New York City in terms of prices without the shock."
Being the fifth most expensive to live in doesn't mean the highest salaries
Despite being the fifth most expensive city to live in, the UK capital was in 13th place on a comparison of gross salaries.
The report revealed that even though Sydney, Copenhagen, and Chicago, are less expensive than London, residents in those cities earn more relative to Londoners.
The cost of living in London has crept up over the past few years because of surging levels of rent and the lack of new homes to meet demand, which has been increasing because of growing migration and more people renting for longer to save up for more expensive properties.
Meanwhile, earnings have increased at a slower pace than inflation for most of the years since the 2008 financial crisis.
Whilst a resident of Zurich only needs to work 20.6 hours to afford an iPhone 6, a Londoner must work 41.2 hours – twice as long.
The Ukraine crisis pushed Kiev right down to the bottom of the wage and price charts. In the Ukraine capital Kiev it takes a worker 627 hours of work to afford the Apple Inc. device. The average Zurich resident earns more than $41 per hour before tax, over 21 times more than a person working in Kiev.
"The developing economies had been catching up over 30 years, but with the depreciation we've seen in the emerging markets the purchasing power has again declined in the last three years," Kalt said.
"Some of the goods consumed in Kiev will need to be imported. The poorer the country the more it has to import goods and the worse is the hit from the depreciation of their currency."
According to the ranking, the cheapest cities to live in were Sofia in Bulgaria, Bucharest in Romania and New Delhi and Mumbai in India.
---