Lumiere London is an incredible Light Festival in which London will illuminated for four evenings with amazing interactive installations, 3D projects and other extraordinary light displays. Visitors will be able to see London's iconic architecture transformed from 6:30pm to 10:30pm from 14th to 17th January and start the year in spectacular fashion.
Lumiere London is an outdoor light festival during which the city is transformed with a fantastic array of light installations, turning the capital into a winter playground – and it is all free of charge.
In this international light show, some of the most exciting artists from around the world are preparing to bring performances, projections and neons to the city, encouraging Londoners and visitors from outside to visit the city in a new light.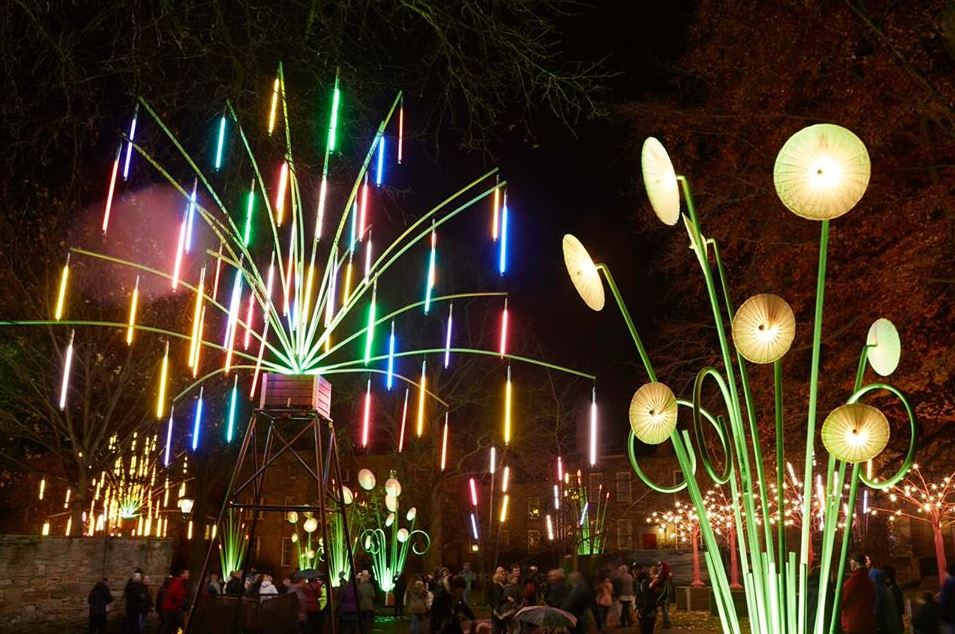 While January is usually the month for hibernating, Lumiere London Festival will be lighting up London over four magical evenings, presenting the ideal opportunity to break tradition and get out to see the extraordinary installations across the West End. (Image: facebook.com/artichoketrust)
Supported by the Mayor of London and produced by Artichoke, it follows the extremely successful Lumiere Durham, which will return to the medieval city in November 2016, for the fourth time.
From colourful neons in Trafalgar Square and Piccadilly, to a live circus show featuring dancers, acrobats and jugglers set against a projected big top in King's Cross, all visitors need to do is grab a glow stick and get involved.
---
---
Boris Johnson, the Mayor of London, said the event will be "A dazzling new festival for the capital that will expel the post-Christmas blues."
Where are the events?
London Lumiere is taking place at a number of key locations across the city:
– King's Cross
– Mayfair
– Westminster
– Trafalgar Square
– St James's
– Regent Street
– Picadilly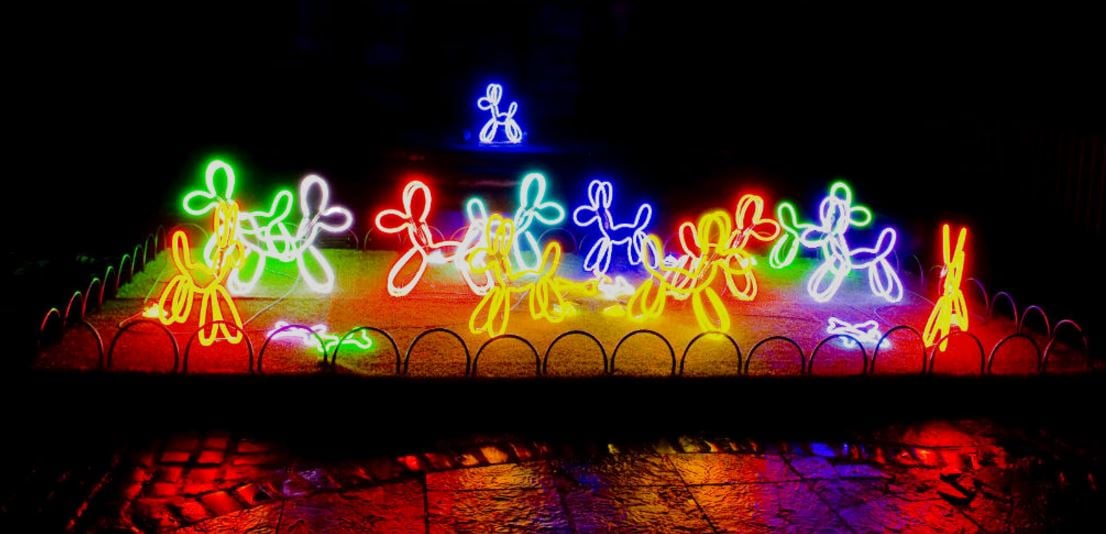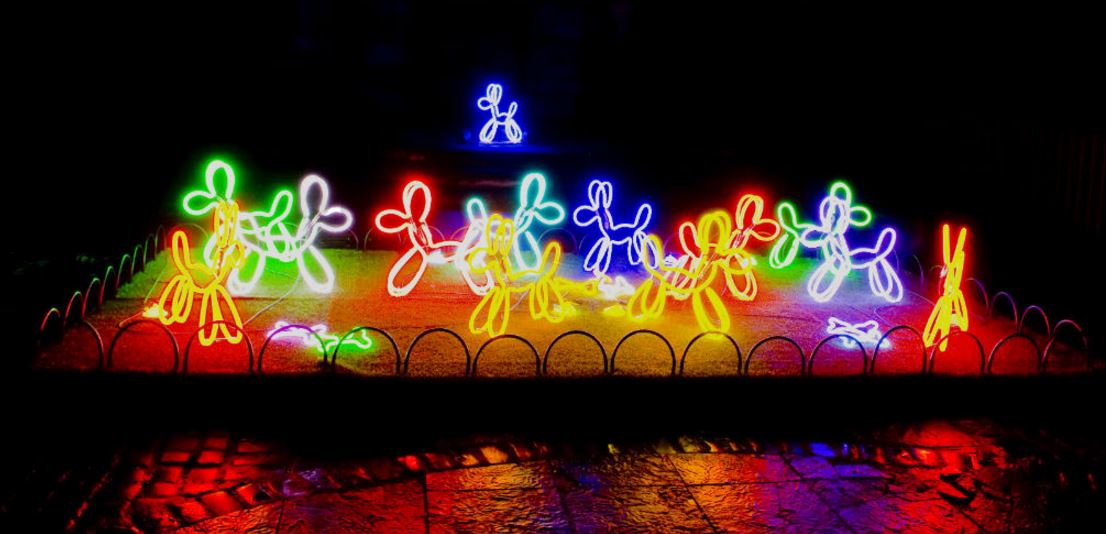 Inspired by children's party balloon dogs, this joyful collection of twelve neon dogs is sure to make visitors smile. Grouped together near Trafalgar Square, these colourful canines – complete with bones, leads and even dog mess – bring out the big kid inside all of us. (Image: londonandpartners.com)
Some of the spectacles you must not miss:
– Garden of Light: by French collective TILT, will be in Leicester Square. It consists of a collection of enormous illuminated flowers and trees.
– Aquarium by Benedetto Bufalino & Benoit Deseille in Mayfair: a London iconic phone box will be turned into a giant fish tank full of exotic fish.
– BinaryWaves: by Lab[au] in King's Cross. Forty illuminated panels will turn atmospheric signals into an enthralling display of light, sound and colour.
Pipette – King's Cross Tunnel by Miriam Sleeman, Tom Sloan, Allies & Morrison, Speirs + Major. King's Cross Tunnel is a 90-metre-long pedestrian tunnel that links King's Boulevard with King's Cross and St Pancras stations. It has a specially-designed wall of light which acts as a canvas for art installations. (Image: visitlondon.com)
– Neon Dogs: by Deepa Mann-Kler, close to Trafalgar square. The light show includes bones, leads and even dog mess. Deepa Mann-Kler, who first produced this installation for Lumiere Derry~Londonderry in 2013, said:
"I chose glass and neon as a medium because it conveys light; because it shines at its brightest when it is darkest and because of the fragility of the glass containing the gases. Neon can be used to illuminate ideas, feelings, memories and emotions. I also find the fragility combined with the strength of glass highly appealing."
Artichoke worked with Team London, the Mayor's volunteering programme, and recruited more than 200 volunteers across the capital to make the event a success.
Transport during the festival
On its website, Transport for London made the following statement regarding the Lumiere London Festival:
"Large crowds are expected to attend. If you're travelling through central London, expect road closures, busier stations and bus service changes. You can find travel advice for the event here."
Dresses by Tae gon KIM. Made from fibre-optic LEDs, the ghost-like silhouette of each dress changes colour over time. Tae gon Tim said "When we love someone deeply, sometimes we want to be them. This work thus leads us to imagine that we become the people we love." (Image: visitlondon.com)
Transport for London says service changes during the festival include:
– Roads around the West End and Kings Cross will be closes on the evenings of the event
– Buses in zone 1 may be diverted, delayed or terminate earlier
– Between 16:30 – 23:30 each evening, road and bus traffic in central London will be busier than usual.
– Some Tube stations (especially Oxford Circus) and lines will be busier than usual.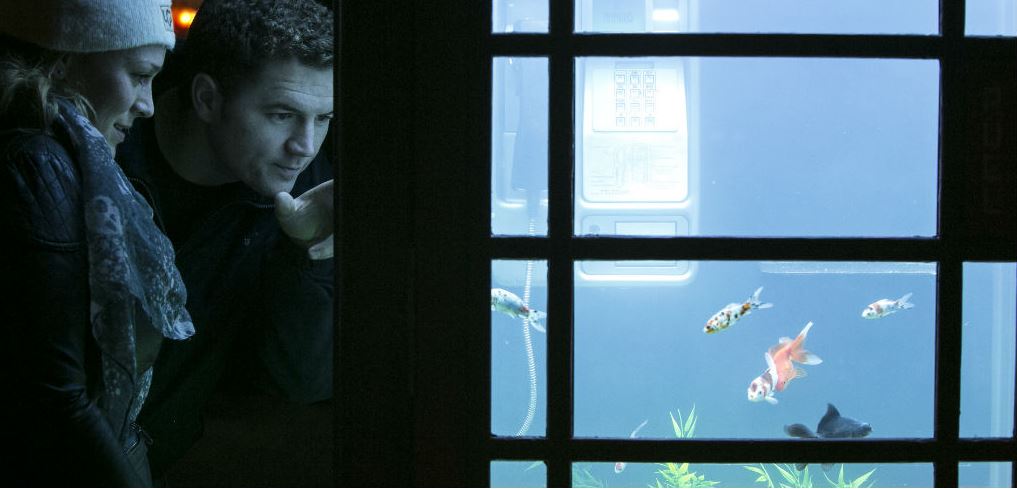 Aquarium by Benedetto Bufalino & Benoit Deseille. In today's world where everyone has a mobile phone, the iconic red telephone box is a reminder of the way things used to be. (Image: visitlondon.com)
The easiest way to see the spectacle will be on foot, because there will be several road closures. "We strongly advise you not to drive to the event," Transport for London said.
The first Lumiere event took place in Durham in 2009, the idea of creative events company Artichoke. The festival travelled to Derry in Ireland in 2013.
The organisers of Lumiere London, Artichoke Trust, was founded by Helen Marriage and Nicky Webb in 2005. Its aim is to work with artists to create extraordinary, large-scale events "that appear to the widest possible audience." Since 2006, the Trust has produced many large-scale events across the UK, from London to Liverpool: from giant mechanical spiders to light festivals. Nearly all its events are free to attend.
Video – Lumiere London: See the City in a New Light