The TULIP 1 Phase III trial for anifrolumab, aimed at patients with systemic lupus erythematosus (SLE), failed. Specifically, it failed to meet the primary endpoint of disease activity reduction, AstraZeneca and MedImmune announced. MedImmune is a subsidiary of AstraZeneca.
Phase III trials compare new treatments with the best treatments that are currently available. We also refer to the best available treatment(s) as 'the standard treatment.'
Participants in the anifrolumab were patients with moderate-to-severe SLE. The trial's primary endpoint was to achieve a statistically-significant reduction in disease activity.
Executive Vice President, Global Medicines Development, Sean Bohen, said:
"SLE is a debilitating autoimmune disease with significant unmet need among patients who struggle to achieve meaningful disease control. The result of this trial is disappointing for patients and the lupus community."
Bohen is also Chief Medical Officer.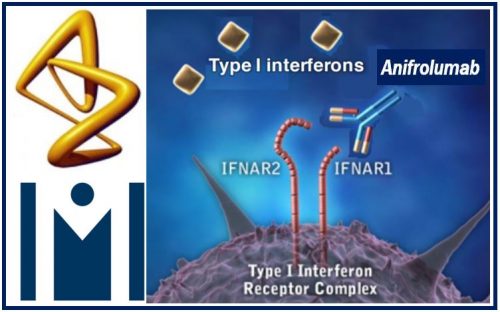 Anifrolumab – Phase III trial
The Phase III TULIP 1 trial was a 'pivotal' trial. A pivotal trial is a trial whose main aim is to provide evidence for a drug marketing approval. If successful, the drug maker presents the results to, for example, the FDA.
FDA stands for Food and Drug Administration, the US regulatory agency in charge of drugs, medical devices, tobacco products, food, and cosmetics.
Phase III TULIP 1 was a double-blinded, randomized, 52-week, placebo-controlled, multi-center trial.
AstraZeneca informed that researchers will conduct a full evaluation of the data later this year when TULIP 2 data are available.
According to AstraZeneca, anifromulab is:
"A fully human monoclonal antibody and potential new medicine that binds to subunit 1 of the type I interferon receptor, blocking the activity of all type I interferons including IFN-α, IFN-β, and IFN-ω."
"Type I interferons are cytokines involved in the inflammatory pathways.2 60% – 80% of adult lupus patients have an increased type I interferon gene signature, which has been shown to correlate with disease activity."
New treatment race
GlaxoSmithKline, AstraZeneca, and Neovacs have been in a race to create a new lupus treatment. Approximately five million people worldwide have lupus.
What is lupus?
Lupus is a long-term condition that causes inflammation of the joints as well as other organs. It also causes inflammation of the skin.
It is an autoimmune disease. In other words, the body's own immune system attacks good cells and tissue as if they were harmful organisms.
Nobody knows what causes lupus. Most experts believe that it is the result of a combination of genetic, hormonal, and environmental factors.
Lupus is a systemic disease, which means that it attacks many parts of the body. Therefore, many different signs and symptoms are possible.