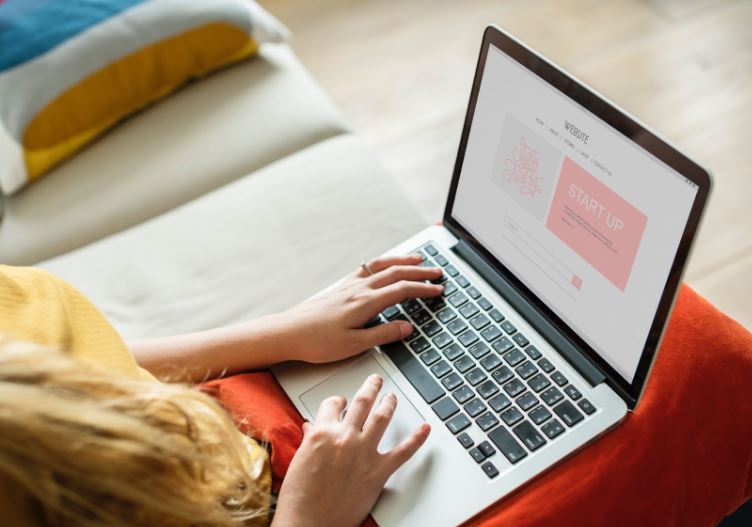 Everyone knows how crucial it is to have a unique website to represent your business, but let's be honest, it's so much easier said than done. There are billions of websites out there, so how can you create one that stands out in the midst of all the tough competition?
 If you've been struggling with creating a unique and attractive top-notch website, you don't have to worry any longer. We're here to help you get started right on track!
15 Ways to Make Your Website Unique and Outstanding
There are some essential elements that every good website should have, and then there are those few tweaks that make a good website just great. Here are 15 ways you can make your website look great:
1. Make Your Design, Easy on the Eyes
If you're asked to describe in just one point the first thing that attracts visitors to a website, what would you choose? Surely, there are many factors that come to play, but the first thing that makes it or breaks it is your website design. A page that's too cramped with words is too hard on the eyes, and the visitor won't make heads or tails of what they've landed on.
In this sense, many experienced UI professionals know how important it is to make use of the white spaces by leaving them empty. They also know how to appeal to the viewers' eyes by using the right colors (that abides to your branding guidelines) in the right combination. Words are crucial, but if there has to be long paragraphs, then large-fonted headliners can be used as page breakers. Speaking of words, make sure to use the font that best represents your brand.
2. Make Sure Your Design is Responsive
You can spend a lot of time and effort in designing your website, but it will do you little good if you neglect your mobile view. In fact, nowadays most of the online audience uses their smartphones in every aspect of business, which makes the mobile website even more important to maintain.
Luckily for all of us, there are a lot of websites-builders that provide a responsive interface. That means that you can create a mobile friendly website design with the help of professional consultants, or after some digging on your own. The trick is to make sure the desktop-view design is compliant with the interface when you switch to mobile-view, which will cut down lots of efforts that would otherwise go into re-designing the whole website to make it more mobile-friendly.
3. Organize Your Navigation Bar
Your landing page is the place that intrigues visitors into wanting to know more about you, so make sure you guide them easily to the information they're seeking on your website. This is where the navigation bar comes to play, so it's pretty important to make it as clear and helpful as possible.
 The navigation bar also helps you divide your website into different pages, such as your products and services, your portfolio, your team, your story, blog, contact information, and whatever you want your audience to know. Some companies think a bit out of the box while choosing the titles of each page. While that's definitely creative, you need to choose descriptive titles that won't confuse the viewer.
4. Use Original Photos
A picture can say a thousand words, but if your viewer has seen this picture a thousand times over the internet then it will do little to convey your message. Using original pictures on your website will give an authentic touch to your business, and at the end of the day, this is what being unique is all about. You can leave this authentic touch through adding your own gallery of different activities, meetings, and summits, which can also show how engaging your work culture is.
5. Display a Welcoming Video
It's no secret that we're in the era of visual marketing, and a good -and short- intro about your business is a must-have nowadays. When it comes to intro videos, you have a dozen different ways to get creative and stay authentic. You can adopt a stop motion style, go cinematic, or keep it animated in a brief motion graphics intro. You can choose simple, heartwarming, or energetic music to play, or you can leave it silent. Whatever you choose, make sure it conveys your brand's voice accurately and precisely, and you'll guarantee to satisfy your audience and intrigue them for more.
6. Use Precise, Concise, and Inspiring Words
We may be in the era of graphic design and visual marketing, but content remains to be king over all. The pictures, graphics, and visuals will ensure your audience is hooked, which is when content will be the main player in delivering your messages.
Sometimes, however, content fails to be king. That happens when you try to squeeze in way too much information, which only serves in overwhelming your reader. Writing a copy that sells is crucial for the success of your website, and that will never happen unless you deliver your message in the most precise and concise words. While you're at it, always find a way to make your copy inspiring, which will leave your visitors feeling refreshed and ready to take action. Once you get them in the right mindset, end your copy with a strong and bold Call-to-Action buttons – and now you've converted your visitors into leads!
7. Get Creative with Your Personal Touch
Think of your team's bios for instance. Instead of a portrait with a white background, each employee can take a picture that somehow describes their role in your company. Instead of a few lines at the end of the page describing your location, why not include a virtual tour of your office? What about adding your work ethics and values, or better yet, leave a space for your employees to share their workplace stories? No matter your personal touch, try to make it creative and entertaining to the viewer. Don't forget to make it fun for you and your team, too!
8. Give Your Readers Valuable Information
Leaving your audience awed by the effort you've into your website will get them inspired, but offering them valuable information will keep them coming for more. Think of your target audience. What are their interests? What would add value to them? Once you analyze your audience and understand their mindset, you'll be able to provide them with what they need. This valuable information can be in the form of analysis of the consumer market, or metrics about your industry. You can elaborate your statistics with diagrams that make it easier to understand. If anything, you can give them a preview of your own research and white papers, just something to tease them enough to subscribe to your services.
9. Start a Blog
Another way to make your visitors engaged is through starting your own blog, which will have multiple benefits for your business. First of all, having an active blog will fortify your presence in the mind of the viewer, as they'll know you play an active role in the world of business. You didn't just set a website and forget about it, that will somehow give them a guarantee that when they reach out, they won't be left neglected for long. Secondly, being active and updating your content regularly is crucial for your website ranking in the search engine result, which we'll into more detail about in just a minute. Last of all, a blog is the best and easiest way of sharing your own news, announcements, achievements, and some other technicalities you'd like to share with the whole world.
10. Be Mindful of SEO Tools
Speaking of search engines, getting familiar with SEO (Search Engine Optimization) tools is crucial for the success of your website. Why's that? Well, when you search for a topic on any given search engine, do you stick around to see the results on the fourth or fifth pages? Most of us don't even make it to the end of page 1.
The way search engines display their results all depends on various algorithms they operate by. In simpler, more practical terms, the ranking of any website depends heavily on the "keywords" used on its different pages, how relevant they are to your business and services as a whole, and how well designed and maintained your website is. When someone enters those keywords into the search engine, your website will be displayed according to its ranking. The speed of your page loading, the value of your content for readers, and the time that readers spend on your pages all play important roles in your ranking.
Video – What is SEO?
This Market Business News video explains what SEO is and why it is so important in the world of digital marketing.
11. Choose an Expressive Domain Name
Your domain name is the title you choose for the URL that links to your website. Let's say you're on an offline marketing campaign and you're handing out flyers about your business, or someone glimpsed your branding somewhere and they're interested in knowing more. As they type the "www.", they find difficulty in remembering the rest of your URL, and that's a lead lost for good. But that won't happen, would it? Choosing your domain name is pretty important in representing your business, both online and offline. While sometimes you might find the name you want to choose already takes, try to find one that is as simple and representative of you as possible.
12. Hand-pick a Reputable Web Host
Even after going through all of the trouble of setting up your website, chances are it's still only a draft for you. You need to make it go live. To "publish" your website and make it accessible to people all over the world, you'll need to pick a web host. Web hosting services make it possible for your website to be live on the internet, but you'll find that there are dozens of hosting services out there to choose from. Make sure to check their plans and compare them to your needs. The rule of thumb is, go for a web host that offers superior customer support services, so they can help you with any inquiries you have.
13. Devise a Gamification System
This might not work for all websites, but when it does, the level of the engagement of your visitors is sure to skyrocket. Gamification works in such a way that as an encouragement for your visitors to take action, they earn a set of points equivalent to the action they've taken. As they keep collecting those points, they're then offered with discounts on products or subscriptions, or maybe even open an upgrade for them.
14. Choose a Giveaway for Visitors
As a final parting gift (that will get them back to you right away), think of a takeaway for your visitors as they're about to leave your website. What can you offer them for free that will both interest and benefit them? Perhaps you can offer them with a personalized report, a free ebook, a quiz, or a time-limited discount or offer. Whatever your gift is, they'll be sure to appreciate the thought and effort.
15. Report, Analyze, and Update
Now that you have your website up and running, you've done a great job! But the fact remains that you're still in its testing phase. Your real success depends on gathering reports about your website insights and statistics, analyzing them, and understanding what all of this data is telling you. Once you do that, you'll know which parts you need to update or change, what your audience love the most about your website, and how you can your website rank even better.
Starting off on the Right Track
Setting up a unique and outstanding website might seem a very difficult task to do in the face of strong competition, but it doesn't have to be so. Starting off with your design, your website should be both easy-on-the-eyes and mobile friendly, with an organized navigation bar, quality graphics, and concise words. While SEO tools will help your website rank better, always keeping your audience in mind every step of the way. At the end, make sure to regularly analyze your performance and update your website to be on top of your game.