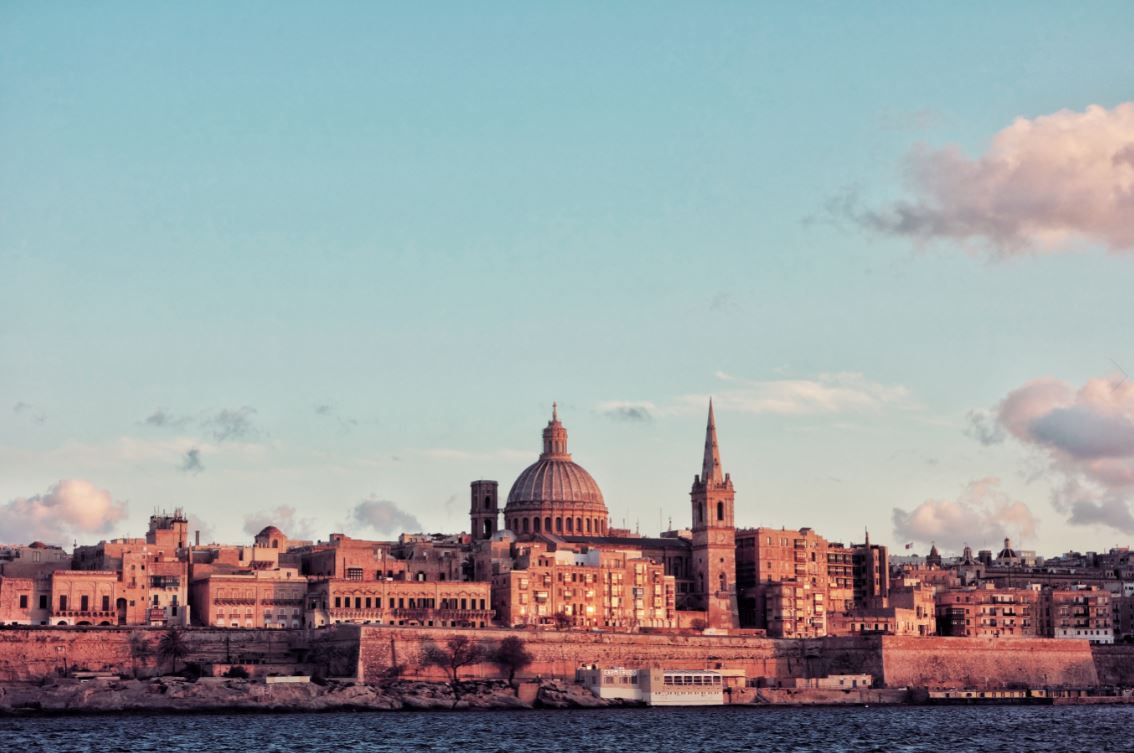 It's never been easier than it is now to establish residency in Europe as an American citizen. However, of all the Golden Visa programs offered in Europe, Malta's Citizenship by Investment program is the only one that's endorsed by the European Union. It also offers great value for money with attractive tax policies and a progressive economic landscape.
Read on to find out how to get on the fast track to citizenship in Malta, a country that's known as the "jewel of the Mediterranean".
The Malta Citizenship by Investment program criteria
To qualify for the Malta Citizenship by Investment program, you must be 18 years of age or older and buy property to the value of 350, 000 Euros. If you wish, you may rent a property instead of purchasing one, but you'd have to find a place that costs 16, 000 Euros per year over a five-year period. This is in addition to an investment of 150, 000 Euro in government bonds and a 650, 000 Euro donation to the country's National Development and Social Fund.
Once the initial requirements have been met, you must wait for a period of 12 months for your application to be processed. During this time, you must reside in Malta for at least six months out of that 12 month period. Thereafter, you may apply for naturalization to become an official Maltese citizen. This is by far the fastest way to gain citizenship in Malta while investing in premium real estate.
Benefits of investing in Malta
Aside from the bragging rights that come with being a Maltese citizen, there are plenty of other advantages too.
Location
Malta is ideally located in the middle of the Mediterranean Sea and it has superb airlinks which make for effortless travel around Europe and the rest of the world. It takes about 3 hours to fly to London and Paris is only 2 hours and 40 minutes away and it'll only take you 1 hour and 25 minutes to reach Rome.
Economy
Malta has a stellar reputation and strong economy that's backed by multiple industries. Whether you're moving to Malta to establish a business, to study or to retire, you'll be glad to know that your investment is in good hands. The Maltese economy is known for its resilience and ability to innovate.
While most of the first world is still reeling from the 2008 economic meltdown, Malta is one of the few countries that managed to survive unscathed. In fact, Malta has the fastest growing economy in the EU, with a strong service sector and growth in areas like online gaming, blockchain technology, finance and tourism.
With an inflation rate of 1.3% and unemployment rate of only 4.4% in 2017, Malta is a sturdy basket for you to put your proverbial eggs in.
Taxes
Malta has an attractive tax structure that's well-suited to high-net worth individuals, particularly in the aviation, gaming and finance industries. You can look forward to a flat tax rate of 15% if you're earning between 85, 000 Euros and 5, 000, 000 Euros a year. The best part is there's no tax requirement for individuals earning more than 5, 000, 000 Euros per year.
Visas
Malta is part of the European Schengen visa program. This means that anyone who holds a Maltese passport can enjoy visa-free travel to all the 26 Schengen zone countries. Plus, you can stay in any Schengen country for 90 days at a time with a yearly 180 day limit.
Healthcare
Malta has a universal healthcare system with 65% of the country's health expenses covered by general taxes. The rest is financed through voluntary health insurance as well as out-of-pocket payments. However, applicants of the Malta Citizenship by Investment program must have health insurance cover before they acquire citizenship in the country.
Real estate
One of the major reasons why Malta is such an attractive investment prospect for American citizens is due to the country's lucrative real estate sector. House prices in the island almost doubled from 2000 to 2015 and the average price of a decently sized apartment in the country is about 228, 000 Euros.
Thanks to the country's warm climate, beautiful landscape and attractive landmarks, it's fairly easy to find investment property in Malta which you can rent out to tourists during peak vacation season.
Safety
Malta has one of the lowest crime rates in Europe and most occurrences are non-confrontational and non-violent. However, one would do well to safeguard your jewelry and practice online safety. Otherwise, Malta is a progressive country with very little threat of violence on the rounds of ethnicity, religious, economic or political standing.
Conclusion
Malta is a prime destination for the savvy investor, especially if you invest through the Malta Citizenship by Investment program. Not only can you find high-end luxury real estate for a steal, but Maltese citizens enjoy visa-free travel to over 180 countries around the world, including Canada.
Maltese citizenship also grants you the right to study live and work in any of the EU countries as well as Switzerland. The island has 300 sunny days out of the year and offers an authentic Mediterranean lifestyle that's perfect for retirees, students and movers and shakers alike.
__________________________________________________________
Interesting related article: "Hiring a real estate agent in Malta."