Considering all that is entailed in managing a food business, it could effectively be compared to plate spinning. Management must ensure the place of business has all the fundamental skills and techniques required to produce quality meals that people want to consume. It also calls for the tact and diplomacy necessary to ingratiate the venue in the hearts, minds and stomachs of the customer base.  For many businesses with a corporate cafeteria, success is driven by hiring a qualified food service management company.
Managers must work to create an excellent and expertly executed menu while also ensuring the back of the house is sufficiently supplied with all the necessary products to complete it. Then there are strict food code regulations that must be complied with as well as customers' needs and expectations. Add to all of this the fact that worldwide culinary trends tend to dictate many of the house specialties, and you begin to get an idea that managing a food business will keep managers on their toes.
Providing for the Satisfactory Customer Experience
The single most powerful mainstay in the food business is customer satisfaction. When customers are pleased, they provide repeat or bounce-back business, but the biggest payoff is the word-of-mouth advertising. Given that eating is a personal experience, food business management calls for a proactive approach to anticipate the customer experience within the facility, whether it is a restaurant or a retail establishment.
Conveying the sincere care and concern customers expect must begin at the entrance into an environment that is warm, unobstructed and ready to receive. Quality service cannot be limited to a few exceptional employees. Rather, it should be established as a standard; the higher, the better. Also, ensure that the restaurant menu is pleasant to look at and has all the information that customers need — you can offer both digital menus and also physical menus.
New-hire onboarding helps create the culture while ongoing training and effective employee evaluations extended from the busboys to the assistant managers provides the best chance to stay ahead of any customer relations issues. Responding to customer complaints are best addressed sooner rather than left to fester.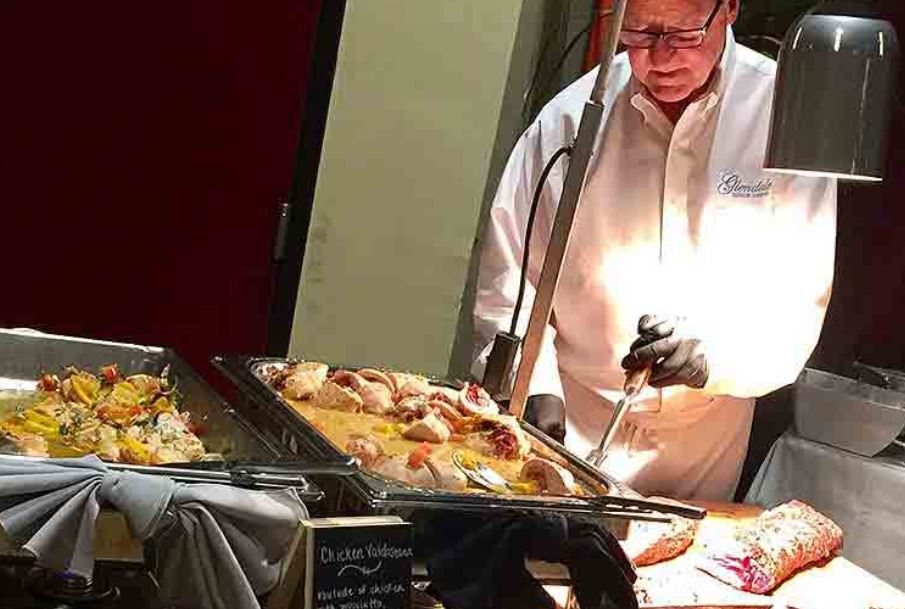 A Successful Food Operation Adheres to Cleanliness and Safety Standards
Holding the food industry to high standards of cleanliness and safety are not just an expectation. Such standards are regulated by the local health departments to ensure public safety. We see this emphasis displayed in the signs posted in the restrooms requiring employees must wash their hands. Food service workers must frequently wash their hands, their work surfaces, equipment and the facility on a routine basis.
Frequency of ordering product as well as ordering from local producers ensures peak freshness. All deliveries must be checked upon receipt to be sure the orders are accurate and the quality is reliable. Food code requirements means product must be stored on a rotational basis. "Use-by" dates must be tracked to ensure first-in, first-out use.
All perishables have a limited window of usability. More frequent short orders are better than infrequent large orders to help reduce waste. Further, refrigerated items are required to be both stored and served at their appropriate temperatures. Storage hierarchy also takes into account raw and precooked foods to prevent cross contamination.
More Plates to Spin Regarding Suppliers and Staffing
Vendors know the market is extremely competitive. Both in the realm of stock and staff, the food business manager must stay on top of making the best choices. It is not uncommon to switch up either or both to keep costs under control. Managers stay abreast of where the local vendor prices are in order to keep their suppliers actively providing the best price on cost of materials. A good vendor relationship is essential to making this process successful, particularly when it comes to negotiations.
The staff, including expert chefs, are as much a part of cost control as the choice of suppliers. Between maintaining food safety standards, controlling the volume of product that is used as well as collaborating on updates to the menu, the manager relies on the team to keep costs under control while still being able to answer to popular culinary trends.
Getting the Word Out
These days, there are more ways to get the word out about a food business. In particular, social media is hot right now and includes the benefit of showing enticing photographs of the latest sumptuous creations. Since we eat with our eyes, this is a powerful avenue for advertising. Plus, customers have an opportunity to spike the local interest when they can post about their positive experiences.
There is also the tried-and-true method of inviting the local food critic to visit the establishment. Local papers are now available in both print and online, and food review websites as well as food delivery sites offer further exposure for an establishment. Use all these points of contact to show the local area all about the latest trends and exploit the seasonal opportunities for festive fun.
The food manager's duties include knowing when the time is right to shift a trend, to pinch-hit when staff needs it, to maintain the daily requirements, manage the house bank and juggle all legal and regulatory matters with the help of professionals in the form of lawyers, accountants and bankers. The need to network in the food industry cannot be underestimated, and with a product that is as naturally appealing as food, a prepared manager always has an ace in the form of the icebreaker.
__________________________________________________________
Interesting related article: "Understanding the improtance of using a food distributor."