Facebook CEO Mark Zuckerberg is refusing to testify to the British Parliament.
Zuckerberg was called to appear before a Parliamentary committee after the Cambridge Analytica scandal.
British politicians have said that his decision to not appear before MPs is "cowardly" and "absolutely astonishing".
Zuckerberg is sending one of his senior executives instead. Facebook's chief product officer Chris Cox, will be the one to appear before MPs in the first week after the Easter parliamentary break.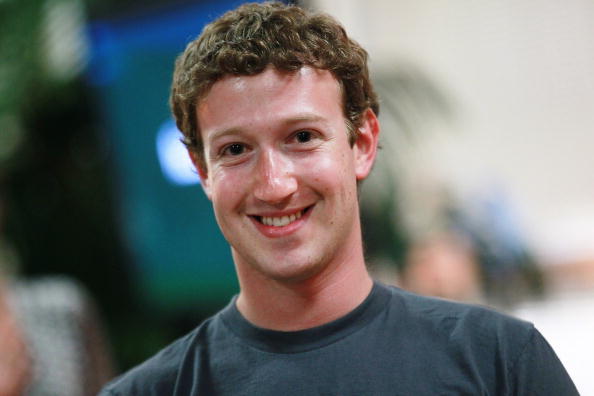 "This isn't just cowardly," Tom Watson MP, deputy leader of the Labour Party said in a tweet. "It's completely unacceptable."
Mr Collins, the chairman of the Department for Culture Media and Sport select committee, said:
"Given the extraordinary evidence that we've heard so far today… it is absolutely astonishing that Mark Zuckerberg is not prepared to submit himself to questioning.
"These are questions of a fundamental importance and concern to Facebook users, as well as to our inquiry as well.
"I would certainly urge him to think again if he has any care for people that use his company's services."
Facebook has been under the fire over the past weeks for how it allowed a political research firm called Cambridge Analytics, whose clients included Donald Trump's 2016 presidential campaign, to gather the personal information of 50 million Facebook users without their knowledge or consent.
The social media giant has apologized for the incident and promised that changes will be made to ensure that something similar does not happen again. However, the scandal has made Facebook's privacy practices mainstream news, with its own users scrutinizing the company's practices – catching the attention of regulators across the world.
Facebook's UK head of policy Rebecca Simon said: "Facebook fully recognises the level of public and Parliamentary interest in these issues and support your belief that these issues must be addressed at the most senior levels of the company by those in an authoritative position to answer your questions.
"As such, Mr. Zuckerberg has personally asked one of his deputies to make themselves available to give evidence in person to the Committee."
US Federal Trade Commission confirms Facebook probe over privacy concerns
Yesterday the US Federal Trade Commission confirmed that it is launching an investigation into Facebook over its privacy practices. The FTC said that it will examine whether Facebook engaged in "unfair acts" that caused "substantial injury" to consumers.