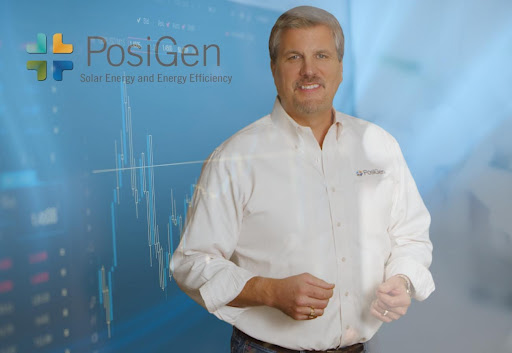 PosiGen is a Louisiana-based solar energy and energy efficiency company. Founded in 2011 by Thomas Neyhart, the company set out to help lower-income and marginalized communities in New Orleans tap into the vast benefits of solar power – benefits that had for far too long only been accessible by higher-income families. Because PosiGen does not require credit scores to move forward with an installation and only approves systems at locations where the customer will generate savings, PosiGen has since changed the game for many people and has completed tens of thousands of installations at homes across the country over the last several years.
Comparably, a market research and data analytics firm, recently shared the results of a survey of PosiGen employees. The employees were asked questions such as "Should I work at PosiGen?" and what individuals felt about how the company performed in terms of ensuring employee happiness, offering fair and competitive compensation, and providing growth opportunities, a positive workplace culture, and strategic leadership.
In all, PosiGen scored in the top 5% of similar companies in terms of worker happiness, diversity, retention, CEO performance, and office culture. Below is a summary of some of the metrics that were evaluated in the survey.
Employee Happiness at PosiGen
PosiGen was in the top 5% of about 1,650 comparable companies included in the survey. It was first amongst competitors, including Tesla Motors. Based on over 120 ratings, PosiGen employees gave their workplace satisfaction an A+, stating that workplace positivity, growth opportunities, and satisfactory compensation made for a happy workplace.
Regarding the contributors to workplace happiness, some employees said that their bonuses are fair for the work that they put in, and PosiGen pays 75% of employees' health insurance premiums as well as dollar-for-dollar 401(k) matches. There are annual performance raises, stock options to select teams and workers, flexible work schedules, the ability to earn more as the company grows, and college reimbursement as well.
Ratings for CEO Thomas Neyhart and the Leadership Team 
The survey gave CEO Thomas Neyhart and the PosiGen leadership team an A+ as well. This score includes the perceptions of employees of their executive team, CEO, and direct manager.
Some employees emphasized the fact that PosiGen helps the families that need help the most, and that the leadership team has done a great job of creating an inclusive culture at the company. Others said that their leaders go above and beyond to make sure that everyone is happy in their respective positions – not just at work but in their personal lives as well. PosiGen was referred to by many as a true family company, and a number of respondents said that frequent communications helped to make the workplace better for everyone irrespective of role, seniority, or position. 
When asked "Do you approve of the performance of your executive team at your company?" 97% of respondents answered "yes." Flexibility, workplace collaboration and cooperation, as well as manager understanding of personal issues are some of the reasons workers rated their executive leaders so highly. No one is micro-managed, there is a great deal of workplace diversity, and the company has maintained a small-business feel with large-business benefits.
Specifically for Thomas Neyhart, he was ranked first amongst CEOs of similar companies. Mr. Neyhart has over twenty-five years of management experience and was named one of Goldman Sachs' 100 Most Intriguing Entrepreneurs in 2014 and is a sought-after speaker at green energy and construction forums.
Retention and Diversity at PosiGen
PosiGen was in the top 5% of similarly sized companies in terms of retention. Over 95% of all surveyed workers said they were excited to go to work every day. As for diversity, PosiGen also scored on the 95th percentile. According to the survey, diversity is one of PosiGen's strongest values and the company works directly with people from the communities it serves. PosiGen is wholeheartedly committed to making a difference in local communities and bringing safe and cost-effective solar power to everyone, particularly low- to moderate-income communities and communities of color.
Survey respondents said that PosiGen is an equal opportunity employer and that it strives to create an inclusive environment that provides fair opportunities for all employees, irrespective of race, religion, color, gender, sexual orientation, national origin, disability, or veteran status.
Benefits at PosiGen
PosiGen provides maternity and paternity leave, an employee stock option plan, paid holidays, and social outings. Legal assistance, dental and vision insurance, tuition reimbursement, and performance bonuses are also offered.
According to one respondent, fair base pay plus commission, 75% coverage of health insurance premiums, tuition reimbursement up to 50% of tuition, paid time to volunteer, ample PTO, growth opportunities, matching 401(k)s, and stock options make PosiGen's compensation and benefits packages second to none in the industry.
Additional Ratings at PosiGen
In addition to the above, survey respondents pointed to positive workplace culture, helpful managers, and an employee-first approach as the biggest drivers of PosiGen's success in creating a happy and welcoming workplace. Workers can enjoy a considerable amount of schedule flexibility without being micromanaged, and most survey respondents said they feel that they are part of a team and are making meaningful differences in people's lives. Most respondents genuinely enjoy the work they do, and PosiGen's compensation and performance strategies mean workers can target as high earnings as they want based on how much they want to work.
With a workplace culture score of 89/100, PosiGen was in the top 5% of similarly sized companies on Comparably. The company also scored 86/100 for professional development, and mutual respect, inclusiveness, and clear deliverables helped PosiGen score highly in terms of the workplace environment as well.
---
You may be interested in: How to Create Your Very Own Text Survey