The Markit IPO on Wednesday raised $1.28 billion after the UK data provider upsized the deal by 7,764,388 shares or 17% to 53,472,353 shares.
The stock will be listed on the NASDAQ Global Select Market under the "MRKT" symbol. Stocks will begin trading today.
Markit shares were offered at $24, right in the middle of the expected $23- to $25-per-share range, giving the company a market capitalization of approximately $4.5 billion, based on the number of outstanding shares after the deal.
The valuation will probably give it an edge over its rivals such as Bloomberg and Thomson Reuters in the aggressively competitive and rapidly-growing market of providing, hosting and processing financial data.
According to Markit, the following companies acted as joint book-running managers for the IPO: TD Securities, RBS, RBC Capital Markets, Jefferies, BNP Paribas, UBS Investment Bank, Morgan Stanley, JP Morgan, HSCB, Goldman Sachs & Co., Deutsche Bank Securities, Credit Suisse, Citigroup, Barclays, and BofA Merril Lynch.
Of its fifteen underwriters, twelve were also stockholders selling shares.
Markit informed in its prospectus that it appointed Jefferies Group LLC as the qualified independent underwriter (which held no shares). Rothschild was appointed as an independent equity adviser.
Bank of America was expected to raise approximately $168 million after selling about half its stake (from 8% to 4.6%) in the offering. Deutsche Bank probably raised almost $120 million, according to analysts.
Markit a major data provider
Twelve Wall Street banks that are expected to sell portions of their Markit shares, are among the major beneficiaries of the IPO. Markit Ltd, based in London and incorporated in Bermuda, has become one of Wall Street's major providers of data for bonds, loans, foreign-exchange markets and credit derivative.
In fact, its price data is used by most of the global derivatives and bond markets. It generated $947.9 million in revenue in 2013 and made a profit of $147 million.
The company has offices in London, New York, Boulder, Dallas, Toronto, Vancouver, Calgary, Sydney, Delhi, Singapore, Tokyo, Luxembourg, Frankfurt/Main, and Amsterdam.
Canadian giant Canada Pension Plan Investment Board, which manages over $219 billion in assets, was expected to buy the most shares in the IPO. The pension fund said in the prospectus that it planned to purchase shares to the tune of $450 million (at the IPO price).
According to the Wall Street Journal today, Markit's major shareholders, including Temasek Holdings Pte Ltd., General Atlantic LLC and an employee benefit trust had no plans to sell any stock.
Markit's business model
Market, which has more than three thousand institutional clients, makes money by charging fees for its services, and also earns income by licensing data.
Half of Markit's revenue comes from the sale of financial data, while the rest is split between processing trades for over-the-counter derivatives, loans and currencies. It provides 150,000 independent valuations and prices for over 2 million bonds.
It admits that it is open to risks including litigation and fines linked to government probes into improper behaviors in the derivatives market.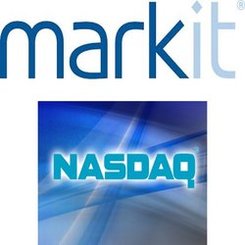 Markit's rapid growth
Markit was founded in 2003 by the former vice-chairman of TD Securities, Lance Uggla, in St. Albans, just outside London.
The company was initially called Mark-it Partners and provided daily credit default swap (CDS) pricing. Warren Buffett once described CDSs as financial weapons of mass destruction.
During the 2007 subprime mortgage crisis, the company's credit derivative data sales started to surge and continued increasing for years later.
In 2009, Markit along with Depository Trust & Clearing Corporation launched Markit SERV, which provided OTC (over-the-counter) derivative trade processing.
Markit's institutional client list increased from 1,000 in 2009 to 3,000 last year.