MasterCard Inc. posted a better than expected 17% increase in first quarter profit, driven by lower operating expenses and higher purchase volumes.
The company's first quarter net income rose to $1.02 billion, or 89 cents per share, from $870 million, or 73 cents per share, last year.
Analysts expected profit of 80 cents a share, according to Thomson Reuters.
Revenue fell short of Wall Street expectations though. MasterCard reported revenue of $2.23 billion for the quarter, a 2.7% rise, but still shy of what analysts had expected of $2.28 billion.
Net revenue growth was driven by the impact of an increase in cross-border volumes of 19%, a 12% increase in gross dollar volume, on a local currency basis (to $1.1 trillion), and an increase in processed transactions of 12% (to 11.0 billion).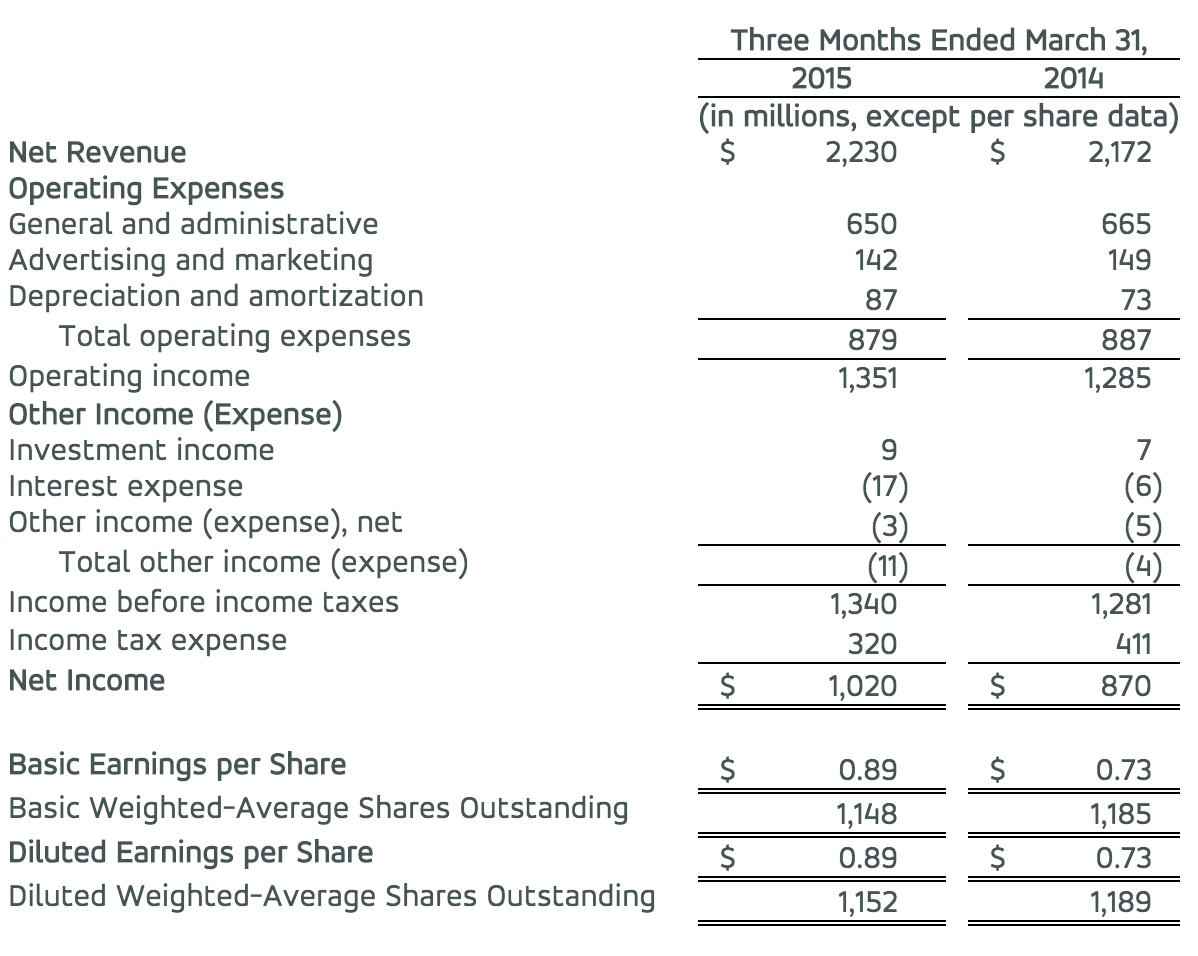 MasterCard Incorporated Consolidated Statement of Operations (unaudited)
MasterCard's effective tax rate in the first quarter was 23.9%, compared to a rate of 32.0% last year.
Total operating expenses decreased 1% to $879 million compared to the same period last year.
"We are managing well, despite a mixed economic environment and challenging currency situation," said Ajay Banga , president and CEO, MasterCard.
"The underlying fundamentals of our business remain unchanged, driving our ability to sign new agreements with Citi and Itaú, work with digital giants and expand our support of the merchant community. This, combined with our focus on costs, allowed us to continue to deliver solid results in the first quarter."