McLaren plans on using 3D-printing technology to make parts trackside at the Bahrain Grand Prix this month.
The Formula One team will use Stratasys' portable printer to make components for their racings cars, accelerating delivery.
Eric Boulier, the Racing Director for McLaren recently stated, "It has become clear that motorsport's reliance on rapid prototyping and additive manufacturing, and the ability to radically cut time to market, is increasing."
Stratasys said in a statement: "Today, Stratasys will embark on such a partnership, suppling McLaren Racing with a suite of 3D printing and additive manufacturing solutions.
"Stratasys will work closely with the Formula 1 team as it ramps up its rapid manufacturing capacity at the McLaren Technology Centre in Woking, UK."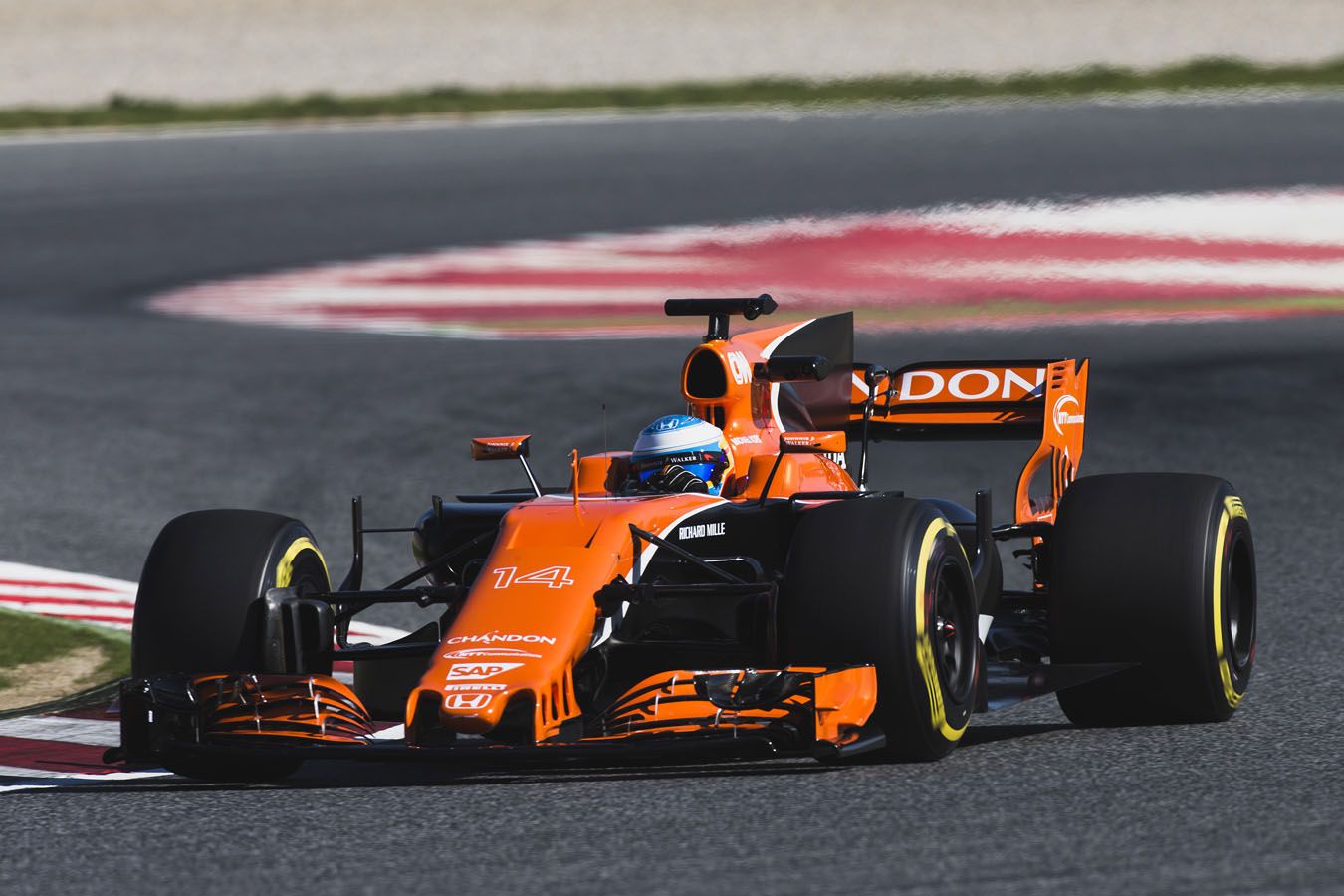 McLaren believes that the 3D-printing technology will give it a competitive edge over its rivals in making last-minute tweaks and adjustments. Making these quick adjustments is vital in F1 – cars undergo upgrades every 15 to 17 minutes on average during a season.
McLaren said that with the support of Stratasys, it will be able to deploy 3D printing solutions "to rapidly produce final 3D-printed race-ready parts for the MCL32."
"Now, we're even able to use 3D printing at the racetrack itself to produce parts and tooling for immediate evaluation during races, practice sessions and tests", McLaren added.
"The clear ambition is to introduce new car developments at a faster, more regular rate by shifting gear from idea to component in a much shorter timeframe."
3D printing refers to 3D printers that can make three-dimensional objects. Eventually, we will be able to make virtually anything.
"We are consistently modifying and improving our Formula 1 car designs," said Neil Oatley, Design and Development Director, McLaren Racing.
"So the ability to test new designs quickly is critical to making the car lighter and, more importantly, increasing the number of tangible iterations in improved car performance.
"If we can bring new developments to the car one race earlier – going from new idea to new part in only a few days – this will be a key factor in making the MCL32 more competitive.
"By expanding the use of Stratasys 3D printing in our manufacturing processes, including producing final car components, composite lay-up and sacrificial tools, cutting jigs, and more, we are decreasing our lead times while increasing part complexity."
Andy Middleton, President, Stratasys EMEA, said:
"Formula 1 is one of the world's best proving grounds for our additive manufacturing solutions,"
"As the Official Supplier of 3D-Printing Solutions to the McLaren-Honda Formula 1 team, we are working closely together to solve their engineering challenges in the workshop, in the wind-tunnel, and on the track.
"We believe that this, in turn, will enable us to develop new materials and applications that bring new efficiencies and capabilities to McLaren Racing and other automotive designers and manufacturers."
Jonathan Neale, chief operating office of McLaren Technology Group, told Sky News: "It's way more serious than a hype thing.
"If you look at the digitisation of Formula One over the last 10 years and everything that's happened through simulation, the advance of rapid prototyping technologies, it's real performance for us, because Formula One is nothing if not in the business of time."
Video – 3D Printing