When it comes to the world of business, search engine optimization – or SEO for short – is quickly becoming the name of the game. In fact, SEO statistics predict that businesses in the United States will be spending as much as $80 billion on SEO services by 2020.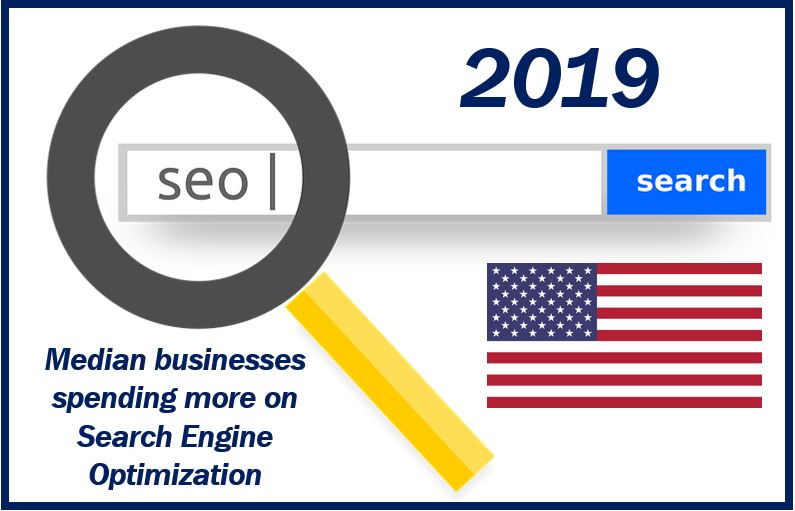 That might seem like a whole hell of a lot of dough, and it is, but there are some really great reasons why.
If you are curious why SEO is becoming such a huge part of how medium businesses in the United do … well … business, you have come to the right place!
One important thing to know about SEO is that it simply is not what many believe or claim it to be. SEO is not some static product – additionally it is not some magical fix-all that can take your business' site from unknown to world-renowned. SEO is more like a science, something that is continually changing and requiring the humans who use SEO to change with it.
That being said, there are tons of experts who are in-tune with the way that SEO and blogger outreach works. That knowledge is becoming more and more valuable as the amount of money spend on search engine optimization shows no signs of slowing down anytime soon.
So, what does SEO do and why is spending projected to grow and keep growing? Let's break down some of the primary reasons.
What does SEO do?
SEO services are perhaps best known for helping to drive organic traffic to your website by ranking your website well in search engines and by providing valuable user experience. As Google's search algorithm continues to become more advanced, user experience is becoming an increasingly important aspect of SEO. This means that talented writers are now gaining fantastic work opportunities as well-written articles are quite valuable when it comes to SEO.
Well-developed websites with fantastic on-site content dramatically increases SERP ranking and leads to increased leads. This has a direct impact on a business' bottom line.
To put it short, SEO sends organic, non-paid traffic to your site. This leads to much greater chances of selling your products or services to new or return customers.
SEO often delivers a higher-quality visitor compared to pay per click (PPC)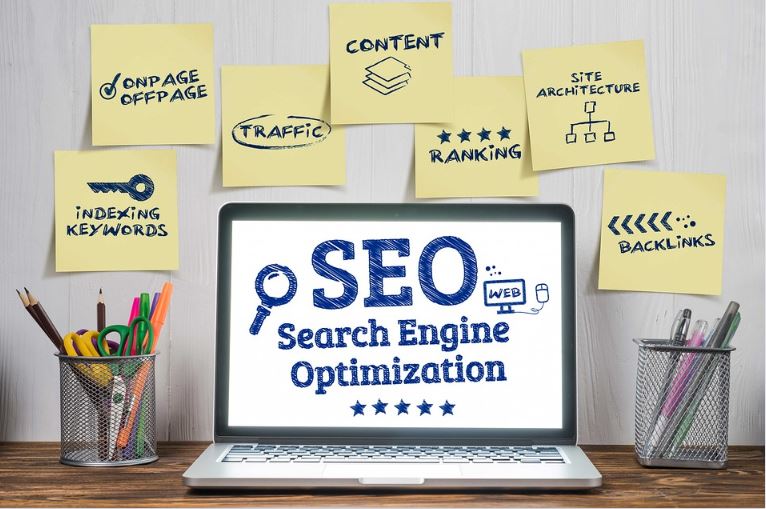 To put it simply, people don't trust ads. In fact, entire programs have been created to try to help Internet-goers avoid ads altogether. Beyond that, ad-blindness is a very real thing as well where people completely overlook ads even if they stare directly at them on a site's page.
In fact, it is believed that around 70 percent of Internet users scroll past ads in order to see organic results. The reason? Organic results convey way more trust than paid ads. This very trust carries over to the visitor on your site.
One of the best way to turn organic content into organic visits on your site is to build links from other sites with strong domain authority and high organic traffic.
One of the most common ways in which smaller sites look to gain organic traffic through link building is by seeking out guest posts on popular sites within their niche. This form of guest posting serves small and medium businesses in more ways than one.
First off, when well established sites with high domain authority link to smaller sites, this acts as a sort of "vouching" system in the eye's of Google's algorithm. Per Google, if a strong site is linking to a smaller site, it must means that that smaller site has a lot to offer and should rank higher in valuable keyword and long-tail phrases result pages.
Typically, the reason why SEO delivers a higher-quality visitor than PPC is because SEO is specifically targeting potential visitors who are searching for keywords related to a businesses' products or services. This means that they are more likely to actually explore the site and even purchase off of it.
SEO is also often far more cost-effective than PPC
Pay per click gets its name from the from of acquisition it provides. Basically, you pay for each and every click that an ad gets to your site. That means that when a user sees an ad for your site in Google, Facebook, YouTube, LinkedIn, or some other high-traffic site, and decide to visit your site as a result, you pay for it.
The cost per click – or CPC – varies depending both on the quality of your ad and the competition in your space or niche.
That being said, it is not unheard of for site owners to spend somewhere between $1.00 and $70.00 per single click! That can end up costing you thousands for visitors who aren't even really interested in what you are offering on your site.
On the other hand, SEO services is not based on a per click basis. Of course it will likely cost you thousands to end up ranking on Google's top SERP for a valuable keyword, but once you are there, all the traffic you receive from that ranking is completely organic and not paid for by you in a direct way.
Consider this, if you are currently spending $2000 per month on PPC advertising, that same budget could end up with you on Google's first page in a number of months, leading to not only increased organic traffic, but a strong and sustained sort of growth as increased traffic leads to stronger domain authority, which leads to better ranking for other valuable keywords and on and on!
While pay per click results will drop off immediately after you stop spending money on it, the work you pay for when it comes to SEO can have long-lasting benefits for your site.
Other stats related to SEO
Surely, some of the more important things to consider come from the raw numbers. Here are some of the most impressive to keep in mind:
SEO can drive a 14.5 percent conversion rate. For comparison, traditional strategies such as print ads and direct mail have an average conversion rate of around 1.7 percent.
93 percent of online activity starts with a search engine. fEveryone knows how crucial Google is to most peoples' online experience, but this number proves just how valuable SEO and keyword ranking can be.
50 percent of searches consist of at least four words. This is fantastic news for those that are having a hard time ranking for valuable keywords. That's because longtail key phrases can be much easier to rank for. SEO experts know this and will often encourage smaller sites to target longtail phrases before keywords.
75 percent of users don't scroll page the first page of SERPs. This should make it clear how important it is to get on the first page of SERPs. With the help of an SEO professional or SEO agency, you could start reaping the massive benefits of SEO today!
---
Interesting related article: "What is search engine optimization?"