Microsoft just announced the released on the Skype for Business app, which is now available for Windows Phones.
The new Skype for Business app will be replaces Lync 2013. The new re-branded app comes packed with more emoticons, features synchronized conversations, as well as better security features.
Those familiar with the commercial version of Skype will feel very familiar with the new Skype for Business app.
Better security features
Customers will be able to encrypt voicemails and conversation history. Recent conversations are now synchronized across devices whether they took place on your PC, tablet or phone, as long as the user is running the latest server software.
According to Microsoft, "most people who have the Lync 2013 app on their Windows Phone will be automatically updated to the new Skype for Business app"
All the essential Lync features are still available, such as the Quick Actions buttons – allowing users to IM or call a contact (and more) with just one click or tap.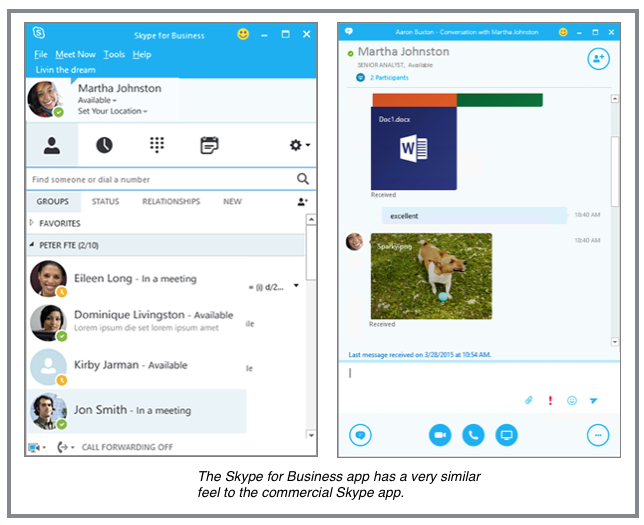 The Skype for Business app team said:
"We have improved how the app and the server handle conversation notifications. Once you're notified of a new conversation on your phone, the other clients you have logged in won't be able to grab the conversation and prevent you from responding on your phone."
The app will be available for Android phones and iPhones later this year.
In 2011, Microsoft acquired Skype for $8.6 billion. The online communications service now boasts over 300 million users.