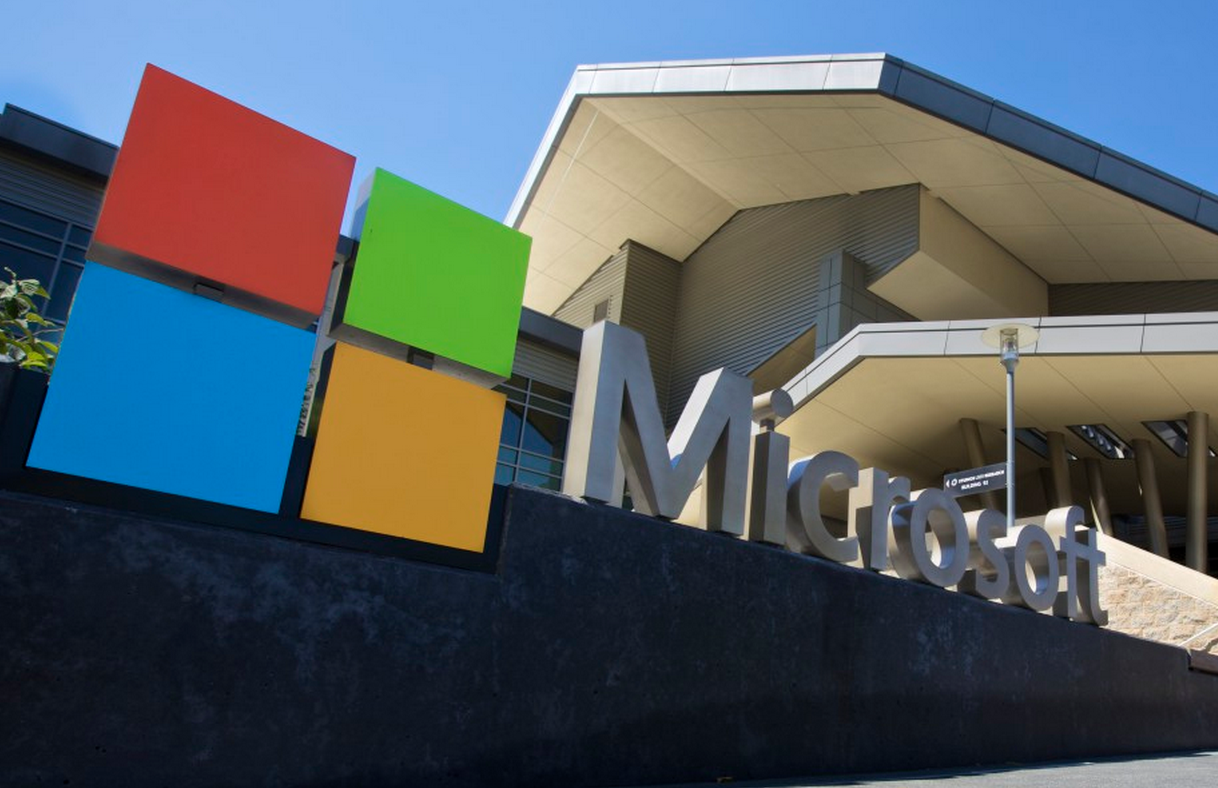 Microsoft shares surged by over 5 percent in after-hours trading on better-than expected fourth quarter results which showed growing demand for the company's cloud computing products.
The Redmond, Washington-based tech giant reported net income in the fourth quarter of $5 billion, down 15% from the year-ago period. Revenue also dropped 10.1% to $23.8 billion.
However, investors were pleased with the results even though revenues and profits fell.
Microsoft CEO Satya Nadella has put cloud computing at the center of the tech giant's strategy as growth slows in its traditional software business.
The commercial cloud sector stood out significantly. It is now on track for $9.4 billion in annual revenue $9.4 billion, up from $8.2 billion it estimated in the previous quarter.
Revenue in its Intelligent Cloud segment grew 5% (up 11% in constant currency) to $6.3 billion. Sales for server products and cloud services revenue grew 10% in constant currency, while Azure revenue grew 140% in constant currency with revenue from Azure premium services growing nearly 3x year-over-year.
In addition, there was a big increase in the number of devices using Windows 10, up from 110 million in the previous quarter to 200 million.
Xbox Live monthly active users grew 30% year-over-year to a record 48 million.
"It was a strong holiday season for Microsoft highlighted by Surface and Xbox," said Kevin Turner, chief operating officer at Microsoft. "Our commercial business executed well as our sales teams and partners helped customers realize the value of Microsoft's cloud technologies across Azure, Office 365 and CRM Online."
Microsoft also returned $6.5 billion to shareholders in the form of share repurchases and dividends.
"Businesses everywhere are using the Microsoft Cloud as their digital platform to drive their ambitious transformation agendas," said Satya Nadella, chief executive officer at Microsoft. "Businesses are also piloting Windows 10, which will drive deployments beyond 200 million active devices."
---
---
"We delivered double-digit operating income growth in non-GAAP constant currency while investing in key strategic areas that position Microsoft for continued long term growth," said Amy Hood, executive vice president and chief financial officer of Microsoft.
NPD Group analyst Stephen Baker was quoted by BBC as saying: "People who think Microsoft is sliding into irrelevancy really need to re-evaluate how they see the company. They are a software-first company in a world that is increasingly about software."