Online retail giant Amazon posted a significant increase in profits in its fourth quarter, but failed to meet Wall Street expectations, sending shares in the company down by more than 13 percent to $551 in after-hours trading.
The company posted fourth quarter profits of $482 million, or $1.00 per share, more than double the $214 it generated in the year-ago period. However, analysts had forecast earnings of $1.56 per share, according to Thomson Reuters I/B/E/S.
The head of retail analyst firm 'Conlumino', Neil Saunders, was quoted by Reuters as saying: By comparative retail standards, Amazon's level of profitability is still painfully weak. For every dollar the company takes, it makes just 0.75 of a cent in profit."
"This is a conscious decision by a company that uses a large chunk of its revenues to invest back into generating future growth," Saunders said.
"Clearly this is a strategy that is working, and it is one that is accepted by the market."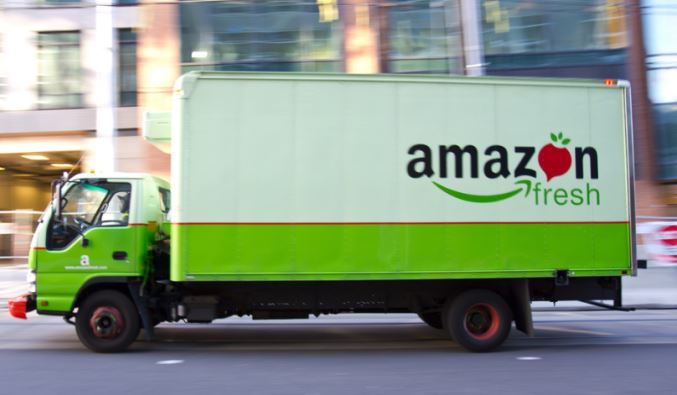 Overall revenue rose 22 percent compared to the same quarter in the previous year, up to $35.7 billion, but missed analysts' expectations of $35.93 billion.
Amazon Chief Financial Officer Brian Olsavsky said that foreign exchange rates had an unexpected impact on the company's performance, however, overall he said Amazon had "a very strong quarter and a strong year."
"Twenty years ago I was driving the packages to the post office myself and hoping we might one day afford a forklift," said chief executive Jeff Bezos, who founded the company in 1994.
"This year, we pass $100 billion in annual sales and serve 300 million customers. And still, measured by the dynamism we see everywhere in the marketplace and by the ever-expanding opportunities we see to invent on behalf of customers, it feels every bit like day one."
According to the research firm Consumer Intelligence Research Partners, Amazon Prime has approximately 54 million members in the US who are spending an average of roughly $1,100 per year. Prime members spend significantly more on Amazon than the estimated $600 per year spent by non-members.
---
---
Financial guidance for Q1 2016
For the first quarter of 2016 Amazon expects revenue between $26.5 billion and $29.0 billion, or to grow between 17% and 28% compared with first quarter 2015.
Operating income is expected to be between $100 million and $700 million, compared with $255 million in first quarter 2015.