Middle class mothers leave work because they are not willing to behave like males, says a new study carried out by two researchers at the University of Leicester and a TV company.
Even if reduced hours have been agreed, mothers in managerial and professional positions are expected to come in early and stay late. They are also expected to socialize with clients and colleagues after work, something that clashes with their responsibilities regarding childcare at home.
These expectations prevail because today's working culture is still organized by males and promoted by childless females, who are much less involved in the direct upbringing and caring of children.
A significant number of middle class mothers leave work in response to these indirect demands.
The study is titled "Giving up: how gendered organizational cultures push mothers out," and has been published in the journal Gender, Work and Organization. It was written by Shireen Kanji, Senior Lecturer in Work and Organization at the University of Leicester School of Management, and Emma Cahusac, BBC producer of "The Culture Show".
Organizational culture refers to the beliefs, values, and perceptions that employees within an organization share.
Mothers leave work because of presenteeism
Several of the women who were interviewed found it difficult to combine work and motherhood because of the prevailing culture of presenteeism – the notion that one should come in super early and stay at one's desk until well after working hours, even if there was no extra work to be done.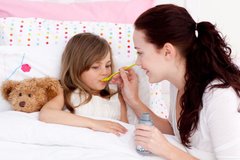 Susan, an ex-banker said:
"I would be in work by eight, but I would have to leave by six and actually I could do the job perfectly well."
She added that her working hours provoked "barbed comments" from a female working colleague who had no children.
It is not only the males who encourage presenteeism, but also female employees who have no children to care for. The researchers reported that before the mothers themselves had children, not only did they accept the masculine culture of the workplace, they also promoted it.
Men good at separating work from home
The interviewees added that they regularly had to hide the fact that they had children – imitating a masculine trait.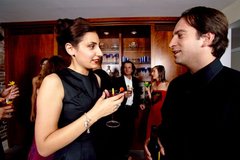 Nadia, a lawyer, said:
"The male partners never talked about their families. They've been very adept at keeping that separation between work and home."
Mothers said they had to be especially discreet about the time they took off to look after their kids when they were sick. A mother who had a senior position in a charity said "You definitely would have to say you were sick, not the kid was sick."
Kanji and Cahusac interviewed 26 London-based mothers who either left their jobs when they were pregnant, or after returning to work before their child had reached school age. All of them held management or professional positions.
Twenty-one of the interviewees left their jobs voluntarily – in most cases because they had been sidelined when they got back into the office after having a child. Susan moved downwards within her own bank after having her first child.
Kanji said:
"Many women leave high-powered jobs because they are relegated to lesser roles and feel the need to suppress their identities as mothers. This is not only unfair. As an economy, we cannot afford to waste such skilled and educated workers."
Written by [google_authorship]