Steven Patrick Morrissey, commonly known by his last name, Morrissey, has won the 23rd annual Literary Review Bad Sex in Fiction Award. The English singer, lyricist, and novelist, who became famous in the 1980s as the vocalist and lyricist of the rock band The Smiths, won the award for his first novel – List of the Lost.
Every year, since 1993, the Bad Sex in Fiction Award has been given to a writer who has produced an exceptionally bad scene of sexual description in an otherwise good book.
According to Literary Review, the aim of the prize is to draw attention to badly written, perfunctory or redundant passages of sexual description in modern fiction. It is hoped that by exposing bad writing, authors will be discouraged (from writing outstandingly poor work).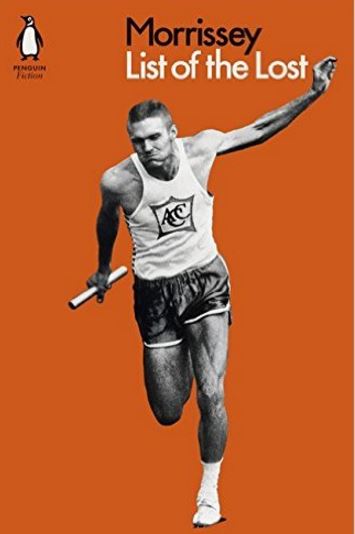 Not only was one sex scene criticized for being badly written, the novel has been given the thumbs down by most reviewers. (Image: amazon.com)
The prize is does not cover pornographic or expressly erotic literature. The Award was established by Auberon Waugh, who was at that time editor of Literary Review, and Rhoda Koenig, a literary critic.
Morrissey was picked from a shortlist of seven writers, including George Pelecanos, screenwriter of The Wire, whose novel The Martini Shot was first published in January, and Erica Jong, author of Fear of Dying, a follow-up of her well-known 1973 novel Fear of Flying
---
---
The prize was presented by the lawyer, columnist and performer Nancy Dell'Olio, at a lavish ceremony today at the In & Out (Naval & Military) Club in St James's Square, London, where 400 guests raised a toast to the winner.
Morrissey's novel follows four Boston relay runners who are cursed by an old man in the woods. The scene that got the Award features one of the runners, Ezra, and Eliza, his girlfriend:
"At this, Eliza and Ezra rolled together into the one giggling snowball of full-figured copulation, screaming and shouting as they playfully bit and pulled at each other in a dangerous and clamorous rollercoaster coil of sexually violent rotation with Eliza's breasts barrel-rolled across Ezra's howling mouth and the pained frenzy of his bulbous salutation extenuating his excitement as it whacked and smacked its way into every muscle of Eliza's body except for the otherwise central zone."
Morrissey rose to prominence in the the 1980s as the lyricist/vocalist of The Smiths, a rock band. The band was highly successful in the UK but broke up in 1987. He began a solo career, making the top ten of the UK Singles Chart on ten occasions. (Image: www.facebook.com)
Morrissey, who currently has touring commitments, was unable to attend the ceremony and was unavailable for comment.
Literary Review quoted him as saying:
"Sex was always there – everywhere photographically, in print, in film, so expansively thought about that almost nothing more could need to be said about it…"
Morrissey's memoir – Autobiography, was released in 2013 by Penguin Classics and was generally well received. List of the Lost, on the other hand, has received a load of bad reviews.