MtGox, the Japanese bitcoin company that used to be the world's largest bitcoin exchange and recently went bust, says in a filing it managed to track down an old digital wallet from 2011 with 200,000 bitcoins worth approximately $116 million, reducing the number of bitcoins lost from 850,000 to 650,000.
Wallets are software programs designed to hold and transfer bitcoins.
If MtGox managed to recover a quarter of its missing bitcoins, many wonder how many more could be recouped, and how much of a role hackers really played in the company's demise.
MtGox filed for bankruptcy last month after claiming hackers had stolen hundreds of thousands of bitcoins.
Bitcoin is a digital currency that can be transferred peer-to-peer without any need to go through a central banking authority.
Bitcoins found in old-format wallet
CEO of MtGox, Mark Karpeles, wrote in the filing:
"MtGox Co. Ltd., had certain old-format wallets which were used in the part and which, MtGox thought, no longer held any bitcoins. Following the application for commencement of a civil rehabilitation proceeding, these wallets were rescanned and their balance researched. On March 7th, 2014, MtGox confirmed an old-format wallet which was used prior to June 2011 held a balance of approximately 200,000 BTC (199,999.99 BTC)."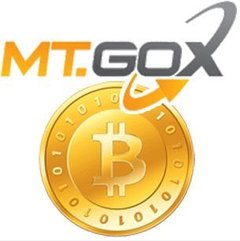 On March 14th and 15th, Karpeles said the company moved the bitcoins to wallets that were offline in order to secure them from hackers.
Karpeles says hackers stole 750,000 bitcoins from clients and 100,000 from the company's reserves, in total nearly half-a-billion dollars' worth, i.e. about 7% of all the bitcoins in existence worldwide.
US clients want bitcoins to stay in US
After closing its doors at the end of February, MtGox' subsidiary companies in the US applied for bankruptcy. Users in the US have started two class action suits. The plaintiffs are seeking a temporary injunction to keep the company or Karpeles from moving any money outside of the US.
MtGox' claim that online sleuths had stolen its bitcoins can be double-checked, because every bitcoin transaction is public.
MtGox was not monitored by Japanese regulators, and neither were users' deposits insured by any official body.
According to The Guardian newspaper, there appears to be a minor discrepancy between Karpeles' public statement and the evidence in the record of all transaction (the 'block chain'). Karpeles says an old format wallet was discovered, however, records show that the bitcoins were spread between five wallets. Although a minor difference, the discrepancy is bound to be seized upon as evidence of dishonesty on the company's part.
Bitcoins can be stored in "hot" (online) or "cold" (offline) wallets. Hot wallets are accessed through a computer network. Hackers can steal bitcoins by getting at them through a computer network or removing the physical storage material.
Supporters say MtGox fiasco less likely to occur again
Supporters of bitcoin say the MtGox collapse is an inevitable shakeout of the early, less sophisticated companies that are being replaced by newer, more sophisticated and securer businesses.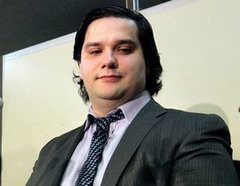 When holders of bitcoins were cut off from their money and not sure whether it was recoverable, they became extremely angry. Several hackers defaced Karpeles' blog and Reddit account, while others released data alleging company fraud.
MtGox responded by saying that the bitcoin theft was due to system flaws and apologized profusely. Karpeles says he thinks the theft/disappearance was "was caused or related to a defect or 'bug' in the bitcoin software algorithm, which was exploited by one or more persons who had 'hacked' the bitcoin network."
Customers still do not have access to their bitcoins, but can now log in and check their account balances.
In an interview with The New York Times, Gil Luria, managing director at Wedbush Securities, said "I think that it's yet another illustration of how incompetently managed that hobbyist operation was. That you can lose that much Bitcoin and then find it tells you that we're not talking about robust levels of security and control." Luria has written about bitcoins.
Does MtGox have more money than it thinks?
Luria believes MtGox may have overestimated its losses. MtGox says it now holds approximately 202,000 bitcoins, including those just recovered and 2,000 held when the bankruptcy proceedings began.
Others smaller bitcoin exchanges have lost money due to cyberattacks. Flexcoin closed its doors soon after MtGox after losing 896 bitcoins ($606,000). The exchange said it had neither the cash nor resources to carry on operating.
Poloniex said it lost 10% of customers' bitcoins that were stored online.
Software developers aim to prevent another MtGox disaster
Software developers who contribute to Bitcoin's software say they are doing everything possible to prevent another fiasco like the MtGox one. Version 0.9.0 of the 'Bitcoin Core' infrastructure software contains five upgrades aimed at preventing transaction malleability attacks.
Malformed transactions look just like legitimate ones and are not picked up by the Bitcoin software. Thanks to new transaction rules, software experts say it is now impossible for mutated transactions to be mined or relayed. The updated software also raises alarms in cases of double-spending or conflicting wallet transactions.
GitHub released the following statement:
"If you are running an older version, shut it down. Wait until it has completely shut down (which might take a few minutes for older versions), uninstall all earlier versions of Bitcoin, then run the installer (on Windows) or just copy over /Applications/Bitcoin-Qt (on Mac) or bitcoind/bitcoin-qt (on Linux)."
"If you are upgrading from version 0.7.2 or earlier, the first time you run 0.9.0 your blockchain files will be re-indexed, which will take anywhere from 30 minutes to several hours, depending on the speed of your machine. On Windows, do not forget to uninstall all earlier versions of the Bitcoin client first, especially if you are switching to the 64-bit version."
Video – MtGox finds 200,000 lost bitcoins