When it comes to financial measures, narcissistic CEOs perform better than others, researchers found in a new study. This "dark side of the executive personality" could actually be a good thing as far as EPS (earnings per share) and share prices are concerned.
Whether or not they are good for the long-term health of their organization is less clear.
Prof. Mark Young, Prof. Kelsey Kay Dworkis, and doctoral student Kari Joseph Olsen carried out a study titled "CEO Narcissism and Accounting: A Picture of Profits," which was published in The Journal of Management Accounting Research.
They found that narcissistic Chief Executive Officers (CEOs) outperformed non-narcissistic executives. The methods used by the narcissists, however, might undermine the long-term prospects of their organizations, the authors wrote.
The value of charisma and risk taking
Professor Young said:
"Certain traits of narcissists, such as charisma and risk-taking, can make them successful leaders. They are innovative and committed to action."
"These qualities could be critical factors in helping their companies succeed and have higher EPS and stock price. But when other facets of narcissism, such as vanity and exhibitionism, are present, a positive impact is less likely."
Professor Young and colleagues gathered and studied accounting data from 283 CEOS from 235 Fortune 500 companies from 1992 to 2009.
They identified CEO narcissistic traits through a composite score based on how their photographs were in the annual report, and their relative and non-relative cash pay benefits compared to the next highest company executive. The bigger the photograph and the greater the difference in benefits, the more strongly the CEOs were identified as narcissistic chiefs.
The team wanted to determine whether there was a link between CEO narcissism and EPS, the firm's most visible accounting number, as well as its share price (to which CEO compensation is typically tied).
After taking into account factors related to the CEO, company and industry, they found that firms led by narcissistic CEOs had superior EPS. These CEOs achieved this in part through real activities and manipulations which improve EPS.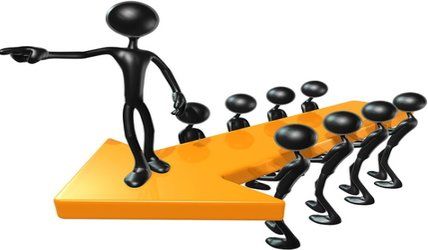 If you want higher EPS and share prices, narcissistic CEOs are ideal.
Narcissists' actions boost short-term earnings
Prof. Young said:
"Narcissistic CEOs make operational decisions such as lenient credit terms, sales discounts and overproduction that in the short term boost earnings."
"However, this behavior can be detrimental to a company in the long-term. Our research shows a positive impact of higher earnings-per-share and stock price, but that 'positive' may come at a high cost."
In January, a team of researchers from the University of Illinois found that there was no association between narcissism and leaders' success. However, they did find that chiefs at the extreme ends of narcissism, i.e. those with either extremely high or low levels of narcissism, tended to be poorer leaders.