Excitement is mounting surrounding growing expectations of a new Apple TV with a Siri voice control feature plus a bunch of significant updates to be announced at the Worldwide Developers Conference in June 2015. It seems the company's 'hobby' is a hobby no more.
Citing unnamed sources, Buzzfeed reported on Friday that Apple is developing an updated version of its set-top box. It has been three years since the company released a new version of the Apple TV.
Apple CEO Tim Cook, who recently described a current TV experience as "stuck in the seventies," is rumored to be getting a state-of-the-art device ready that will bring this obsolete experience into something exciting and meaningful for today's discerning consumer.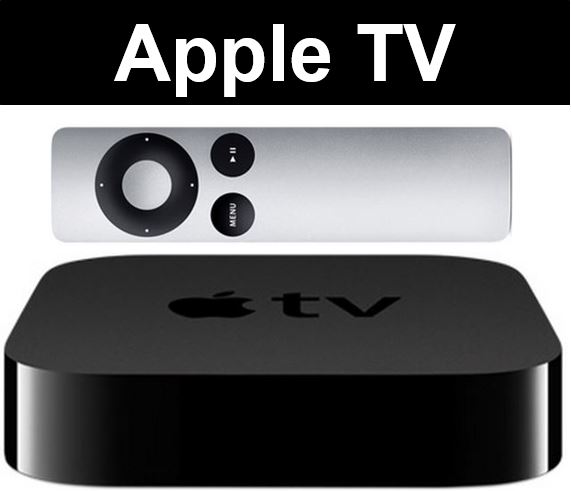 Apple TV has not been upgraded for three years, so we can expect any update to be significant. (Image source: Apple)
The new model is believed to packed superior hardware, featuring Apple's latest A8 chip "or a variant of it," plus vastly greater on-board storage, which will allow for the installation of apps.
According to PC Mag, the device will come with an improved operating system and support for Siri voice control, i.e. users will be able to tell their device what to do by talking to it.
According to Buzzfeed News:
"Sources say Apple's new Apple TV is a significant overhaul of the device, one intended to undergird Apple's vision of what the TV viewing experience should be, and to raise the table stakes in a set-top box market cluttered with barely differentiated devices from Amazon, Roku, and others."
Nobody yet knows how much the device might costs. Most experts are talking of a price of about $99.
Existing Apple TV users will soon have access to a new feature on their device called HBO Now, which for $14.99 per month gives them access to all HBO's vast content list. The service will be available in April 2015.
Apple Web-based subscription TV service
Apple is believed to be currently in talks with content providers for a Web-based subscription TV service, which the Wall Street Journal says will be launched in September 2015, and will be announced at Apple's Worldwide Developers Conference in June.
The Wall Street Journal added that Apple has approached TV executives for a "slimmed-down bundle of a TV network this fall."
From a "hobby" to potential blockbuster?
Not that many years ago, Apple co-founder (the late) Steve Jobs once described Apple TV as a "hobby" and rarely talked about the device when including items in the company's product roadmap.
Until recently, most analysts believed Apple TV was treated as little more than an afterthought by the firm.
This frame of mind has definitely changed. When announcing more details on Apple Watch at a special event earlier this month, the Cupertino-based company announced a reduction on Apple TV's price from $99 to $69. It also claimed it had sold 25 billion Apple TVs since the first one went on the market in 2007.
Wired quoted Stephen Beck, the founder of cg42, a consulting firm that has been carefully tracking to-Internet TV over the past few years, who said "Apple is on the offensive. Their hobby is no longer a hobby."
Video – An Apple TV streaming service?