The ability to control drones with hand gestures is now an reality.
Researchers at PVD+ in Taiwan have created an algorithm for the Apple Watch that allows the wearable tech to act as remote control capable of piloting drones or switching lights on/off using hand gestures.
The software, called Dong coding, was developed by Mark Ven, a civil engineering PHD student at the National Chung Hsing University, professor Yang Ming-der, and three other colleagues.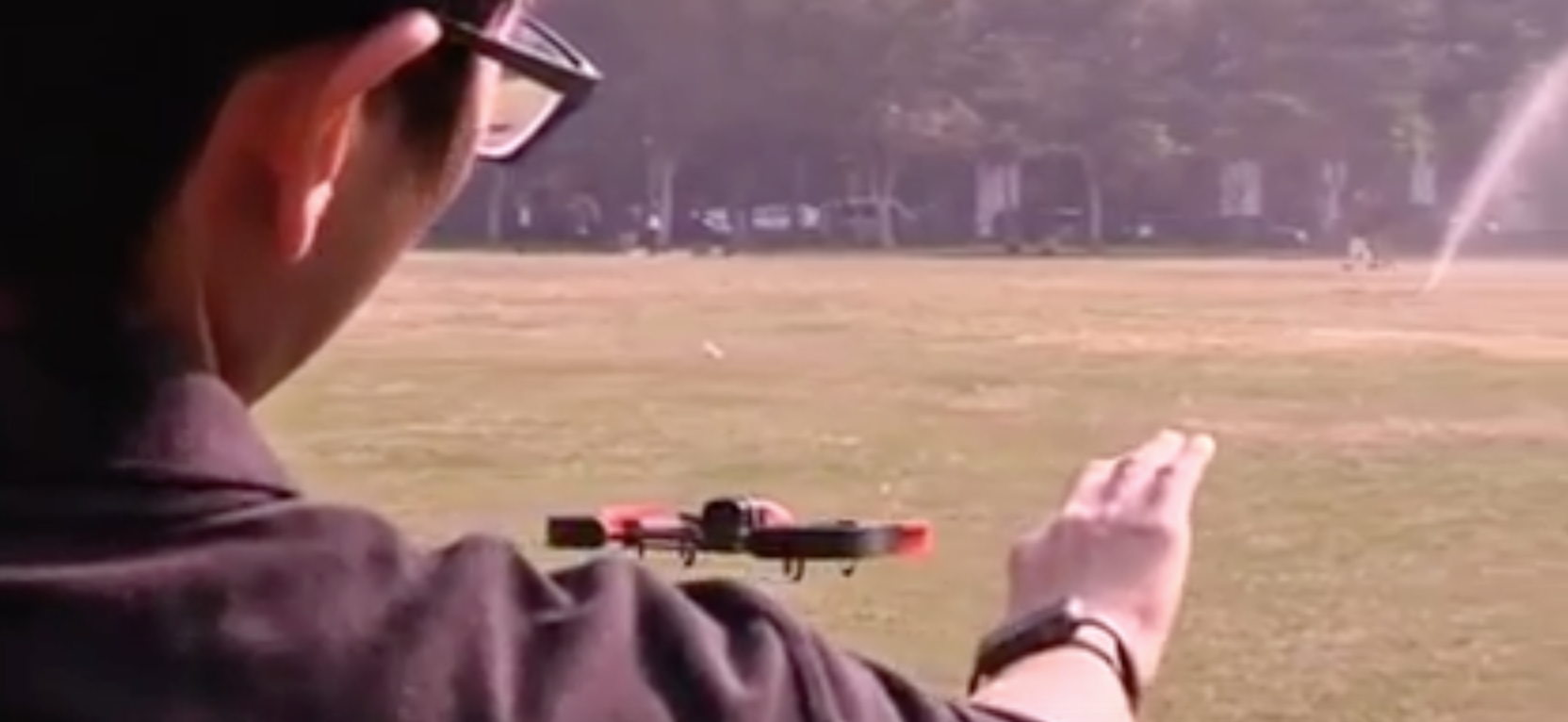 Ven controlling a flying drone with hand gestures.
Ven was quoted by Reuters as saying:
"Previously we've needed complicated controls to fly drones, but now we can use a wearable device, and through human behavior and gestures directly interact with them – using a hand to control and fly drones directly,"
He added: "We can also control a ball, like that in Star Wars' BB-8 droid, using a wearable device as well,"
The team also adapted the Dong coding to change lighting. Hand gesture with the Apple Watch can turn lights on and off and even change colors by writing letters.
"When I clap twice the light turns on, as it detects that I'm clapping. When I write an English 'R' in the air the red light turns on, and when I write an English 'Y' the yellow light turns on. Lastly, when I clap twice the light turns off,"
He added: "During this process we are communicating and interacting on the Human Computer Interface by using the internet of things, and the wearable device,"
The team is in the process of filing for a patent for its Dong software at Taiwan's Li & Cai Intellectual Property Office.

Video – Using The Force? No, it's an Apple Watch flying this drone
The video below shows Mark Ven using the new technology to fly a drone. He could be mistaken for using 'the force' to control the flying drone, but its all powered by the software that he and his team developed.
---
---