The Fulton Center, New York City's biggest subway hub, is opening in lower Manhattan on Monday, providing a major link between the new World Trade Center and the rest of the city.
The $1.4 billion project is a transit complex where subway lines converge. It is being inaugurated by the Metropolitan Transportation Authority on Sunday.
The Fulton Center will accommodate up to nearly 300,000 daily riders using the 2, 3, 4, 5, A, C, J, Z and R subway lines.
The station is set to open this Monday, November 10th, at 5 a.m. It was supposed to open earlier, however, several delays resulted in the completion date changing from 2007 to 2014. The delay stems from issues related to funding, Hurricane Sandy, and systems testing.
The MTA appointed Arup and Grimshaw to develop designs for the new transit hub.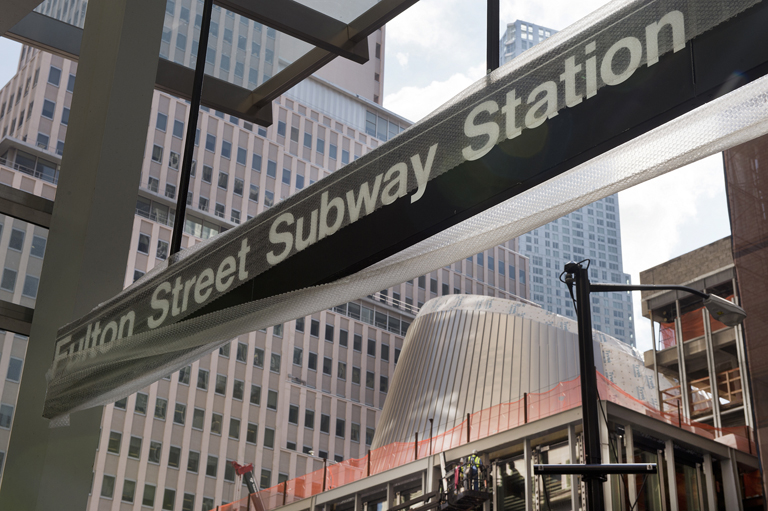 According to Grimshaw Architects:
"Situated in the heart of Lower Manhattan, MTA's Fulton Center is designed to be a catalyst for the redevelopment of the area. Handling an average of 275,000 passengers per day and linking nine subway lines, the station complex is one of New York City's busiest underground transit interchanges."
The Fulton Center includes station rehabilitations, new underground passageways, and an above-ground station entrance building at the intersection of Fulton Street and Broadway in New York City. There will be approximately 66,000 square feet of retail and office space.
According to officials, the new transit and retail hub will be Lower Manhattan's next great public space.
The entire complex is ADA-accessible.