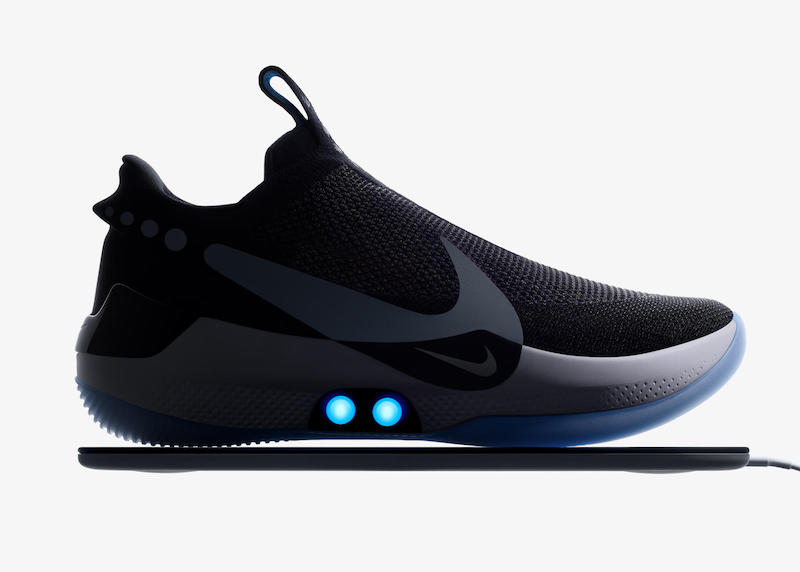 Nike has introduced its first self-lacing basketball shoes that can be controlled via a smartphone, the Adapt BB.
"Shoelaces: you had a good run. But we think we may have finally bettered you," Nike said in a news release.
The shoes, specifically designed for basketball, have an intricate lace engine that neatly closes around the entire foot. The shoe's 'power laces' automatically tighten or loosen with the touch of a button on the shoes or via an app.
The company says that the technology helps provide a "truly customized fit for every basketball player."
Introducing Nike Adapt BB. Power laces for the perfect fit.

Pre-order now for a limited time only on https://t.co/bowoctlxR0 in the U.S. Arriving globally February 17: https://t.co/5cm5ou0XQC #nikeadapt pic.twitter.com/UDbUBK7HvK

— Nike (@Nike) January 15, 2019
How does the shoe work?
When a player puts the Nike Adapt BB shoes on a custom motor and gear train senses the tension needed by the foot and adjusts accordingly to keep the foot snug.
Players can input different fit settings depending on different moments of a game via manual touch or by using the Nike Adapt app on a smartphone. For example, a player can loosen the shoe during a timeout  before tightening it up as they re-enter the game.
Why basketball?
"We picked basketball as the first sport for Nike Adapt intentionally because of the demands that athletes put on their shoes," says Eric Avar, Nike VP Creative Director of Innovation.
"During a normal basketball game the athlete's foot changes and the ability to quickly change your fit by loosening your shoe to increase blood flow and then tighten again for performance is a key element that we believe will improve the athlete's experience."
---
Nike has experimented with self-lacing technology in its footwear before though. In 2016, the company launched a range of automatically lacing HyperAdapt shoes.
The Adapt BBs are set to go on sale in February for $350.