Nintendo has announced a new addition to its portable 3DS handheld console lineup: the Nintendo 2DS XL.
The 2DS XL will launch this summer for $149 in the US. 
The new handheld is exactly same as the 3DS but without the 3D feature and a fair bit cheaper. The 3DS, which has been on the market since early 2011, currently retails for around $200.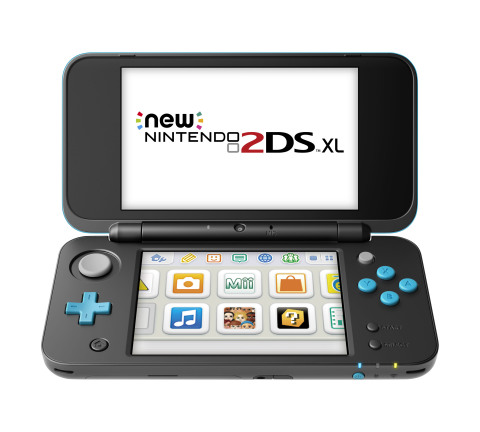 It was highly speculated that Nintendo would discontinue the 3DS after the release of the Nintendo Switch, but the company announced earlier this year that the 3DS console lineup still has a "long life in front of it" and will "coexist just fine in the marketplace" along with the hugely popular Switch which launched in March.
The Japanese video game giant said in a press release that the new 2DS XL will release in North America on 28 July, Japan on 13 July, and in Europe sometime in July.
"This new addition to Nintendo's portable hardware line demonstrates our commitment to the hand-held market," said Reggie Fils-Aime, Nintendo of America's President and COO. "New Nintendo 2DS XL sports a beautiful clamshell design and offers a great balance between price and performance."
---
---
The 2DS XL will be available in a black/turquoise color, and come with the same size large screen found on New Nintendo 3DS XL systems and built-in NFC support for amiibo cards and figures. But unlike the 3DS, visuals will be displayed in 2D only.
One concern is whether or not the introduction of a new handheld will result in market cannibalization of the Nintendo Switch – the company's best-performing console in years. However, as Mark Walton,Consumer Editor at Ars Technica UK, pointed out: "Nintendo is pitching the handheld at a much younger audience than the Switch."