A new survey suggests that employees in the United Kingdom are divided on whether remote access to the workplace is a good or bad thing. While many see it as a benefit that makes them feel empowered, others see it as a drawback that stops them being able to switch off.
A report on the CIPD and Halogen Software survey of over 2,000 U.K. employees explains how remote access technology is helping to blur the boundaries between work and personal life.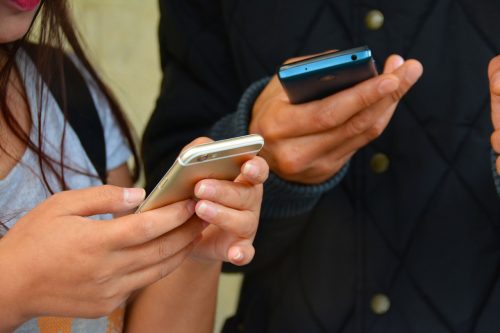 Two-fifths of U.K. workers check their work messages and emails five times a day during personal time. Image: pixabay-1490691
Indeed, the survey reveals that two-fifths (40 percent) of workers check their emails or work mobile at least five times a day during non-work hours.
A third of U.K. employees say remote access stops them switching off work
However, the survey also finds that while many U.K. employees view the technology as a positive development (30 percent of respondents said it makes them feel empowered), a good many see it as a negative (32 percent said it stopped them switching off from work during their personal time).
Also, on the positive side, 53 percent of respondents said that remote access helped them work more flexibly and 37 percent said that it made them more productive.
However, on the negative side, 18 per cent said that remote access to work makes them feel like they are under surveillance, while 17 percent said that it makes them feel anxious and that it interferes with their sleep quality.
---
---
'Employers need to provide clear guidance on remote access'
Claire McCartney, Associate Research Adviser at the CIPD, says: "Flexible working has an important role to play in modern workplaces, and remote access to work can open up the jobs market to those who may not have been able to access it before."
However, she adds that employers need to provide their workers with clear guidelines about remote access.
Employees need to feel that they are trusted, to be able to grasp how remote access can empower them to own their work, and to feel free to say if they are struggling.
Private sector workers most able to switch off
The survey also found that private sector workers were the ones most likely to say they could always switch off from work (47 percent of respondents said this), compared with workers in the public sector (35 percent) and the voluntary sector (29 percent).
---
---
Dominique Jones, Chief People Officer at Halogen Software says that to get the best out of their people, organizations need to provide them with the tools to access what they need, when they need it, and adds:
"Those that enable progress on goals, and feedback and development, will be better positioned to help people perform at their best and help move the business forward."
Other findings
The survey also finds that of the U.K. employees that responded:
– 20 percent believe the Brexit vote has led to a drop in workplace morale
– 64 percent are satisfied with their jobs, another increase on the previous survey
– 52 percent would be likely or very likely to recommend their organization as an employer
– 30 percent think they are over-qualified for the job they do
– 49 percent believe that parts or all of their jobs will be automated within the next 5 years