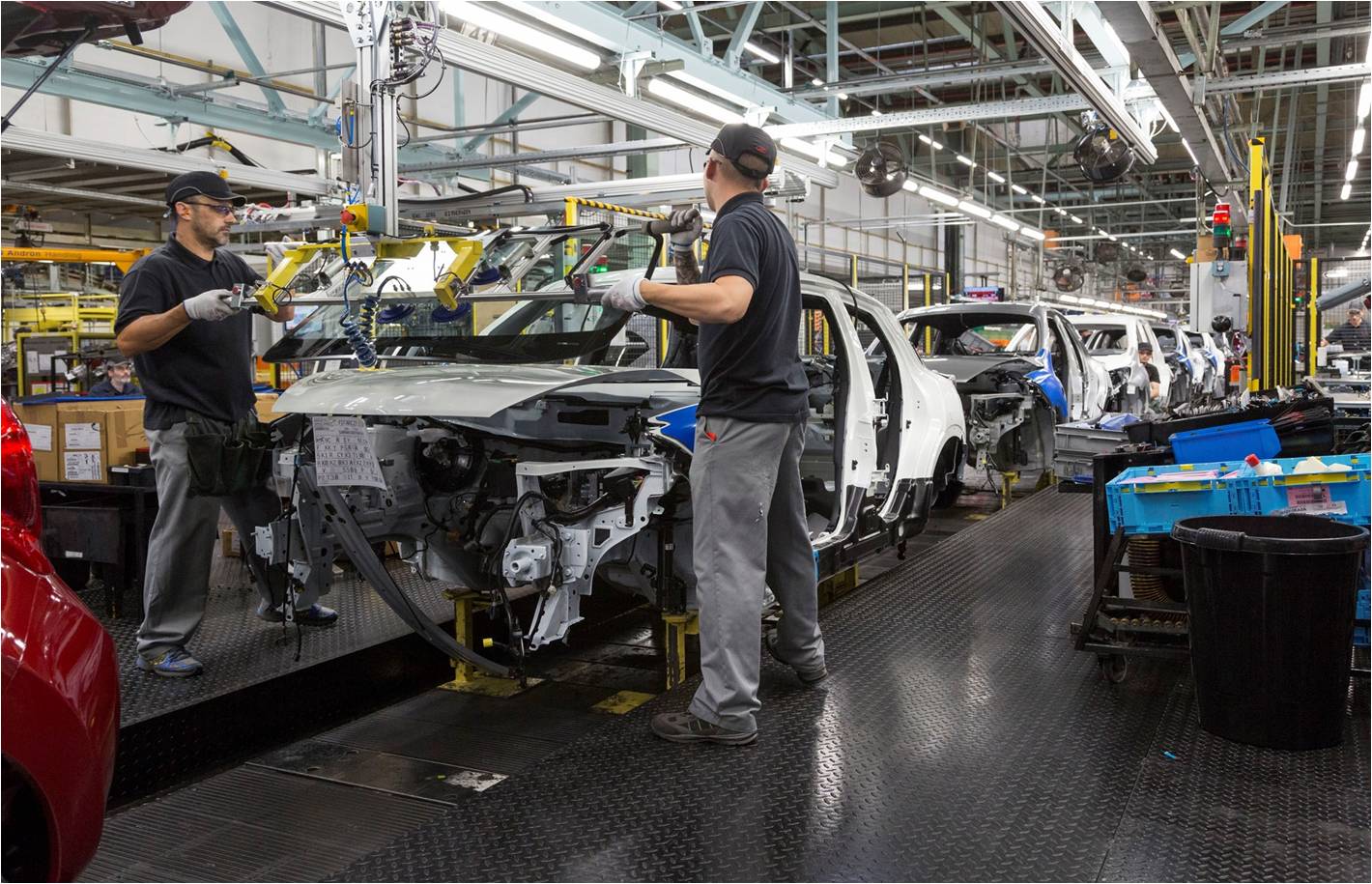 Nissan has decided to build the new model of its X-Trail SUV in Japan instead of at its UK plant in Sunderland – a major blow to the region's economy.
Investment for emissions regulations, reduced sales forecasts and Brexit uncertainty were cited as reasons for the decision.
Nissan had said in 2016 that it would make the new X-Trail and Qashqai models at its Sunderland plant after receiving "assurances" from the government over Brexit. However, a lot appears to have changed since then.
According to ITV, Nissan's Europe chairman Gianluca de Ficchy said in a statement:
"At that time [in 2016] they were both planned as "traditional" models, powered by internal combustion engines. X-Trail was already going to be made in Kyushu, but there was a good business case for bringing production to Europe as well.
"Since that time, as you know, the environment for the car industry in Europe has changed dramatically. To meet the changing emissions regulations we've had to invest much more in new powertrains for our future models like X-Trail. At the same time, the volume forecasts for X-Trail in Europe have reduced.
"For those reasons the company has decided to optimise our investments and concentrate production in Kyushu, instead of adding another production site."
In addition, Gianluca de Ficchy added that uncertainty over Brexit has not helped the firm "plan for the future".
"The continued uncertainty around the UK's future relationship with the EU is not helping companies like ours to plan for the future," de Ficchy said.
"We appreciate this will be disappointing for our UK team and partners. Our workforce in Sunderland has our full confidence, and will continue to benefit from the investment planned for Juke and Qashqai," de Ficchy said.
Nissan's Sunderland facility is the largest car factory in the UK, employing more than 7,000 people
Business Secretary Greg Clark said: "Nissan's announcement is a blow to the sector and the region, as this was to be a further significant expansion of the site and the workforce.
"The company has confirmed that no jobs will be lost. They have reiterated today their commitment to the UK by continuing to manufacture in Sunderland the current Qashqai, Leaf and Juke models and the new Qashqai model from 2020.
"The UK automotive industry is a vital sector for the British economy which draws on our combination of rich automotive heritage and cutting edge innovation.
"Its role in providing high skilled well paid jobs, innovative R&D and investment is why we are determined to build on these strengths to make the UK a leader in the next generation of autonomous and electric vehicles through the Automotive Sector Deal, as part of our modern Industrial Strategy."
Nissan's announcement comes a week after Jaguar Land Rover said it plans on cutting its global workforce by 4,500.