The New South Wales Liberal government has made a $100 million election pledge to protect the state's 970 species of animals and plants under threat of extinction ahead of state elections on 28th March when electors vote for their 56th parliament.
In the state elections, voters will chose 93 candidates for the Legislative Assembly, and 21 (of the 42 seats) in the Legislative Council.
The government says this is a considerable expansion on the seventy species that had protection programs.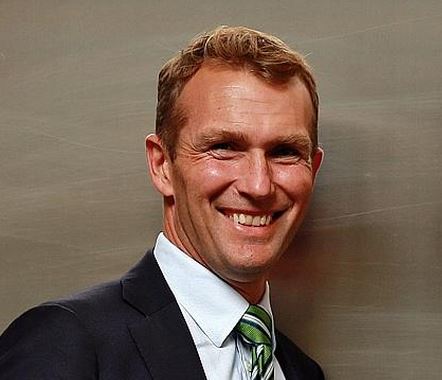 Rob Stokes, Environment Minister, who describe the funding level as "unprecedented', said the tenfold increase would be used to bolster the Save our Species progam that was set up in 2013.
The pledge follows opposition leader Luke Foley's promise to boost spending on the environment, committing $150 million to national parks.
Pledge gets a cautious welcome
Conservation groups welcomed the pledge, but warned that if the government wound back native vegetation laws, which stop broadscale land clearing, more species would be threatened due to loss of habitat.
The Act has been controversial among landowners in several parts of northern NSW, where a farmer has been charged with killing Glen Turner, an environmental offer, over an alleged dispute regarding land clearing. The National party is under intense pressure to rescind the laws.
A review of the laws on native vegetation and biodiversity, which was completed last year, recommended the Native Vegetation Act be rescinded, and suggested it be rolled into a broader biodiversity conservation act.
The Swift Parrot is an endangered species in NSW. Its main threat is loss of habitat through land clearing for agriculture, urban and industrial development. (Image: Nature Conservation Trust of New South Wales)
Mr. Stokes had previously dismissed a return to broadscale land clearing, even if new legislation were created in the area by the government.
A Liberal spokesman said:
"That notion is based on the fanciful premise that there will be no laws protecting native wildlife. Such a concept has never been proposed by this government."
"The independent panel, made up of expert scientists, has made a number of recommendations, and they believe a new law could drive better conservation outcomes."
The loss and fragmentation of the Squirrel Glider's habitat, particularly mature trees containing nesting hollows, is its major threat. (Image: Nature Conservation Trust of New South Wales)
The pledge aims to start the $100 million funding in 2016, and should last five years. It would bolster programs to improve habitat through vegetation restoration, soil and water improvement, and fencing.
Mr. Stokes said:
"Instead of continuing to add more animals and plants to a roll-call of species at risk, we want to be the first government to start to remove threatened species from the list."
"The survival of plants and animals, no matter how small, is vital to ensure we can continue to derive our food and medicines from the wild, which is why we must safeguard the ecosystems that support these species."
Supporters of this 'targeted' approach point out that since the threatened species list was created in 1995, not one animal has been removed from it.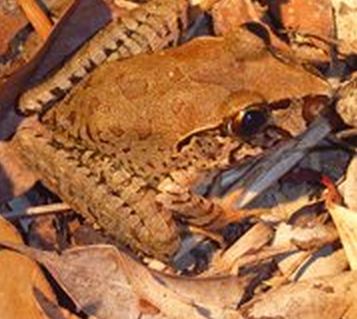 The Giant Barred Frog's greatest threat is changes to water quality, due to pollution and/or sedimentation. (Image: Nature Conservation Trust of New South Wales)
Concern the move might be a smokescreen
CEO of the National Parks Association of NSW, who welcomed the pledge as a "shot in the arm" for threatened species, expressed concern that it might be used as a smokescreen to repeal the Native Vegetation Act.
Mr. Evans said:
"We welcome any spending to provide the 970 threatened species with some hope into the future but to get to the point, if the government repeal the Native Vegetation Act, you only need to look at Queensland to understand what will happen."
He pointed out that in Queensland the amount of land cleared increased by a factor of three in four years to 275,000 hectares when the act was repealed in 2010.
Mr. Evans said:
"Habitat loss is the biggest threat to native species and this government has been very slow to build the reserve system of national parks and native reserves. It could take us back to the old days when we were competing with Malaysia and Brazil for world's worst clearance rates."