OCTAFX™ is owned and operated by Tradestone Limited, of Limassol, Cyprus. This company is fully licensed and registered by the European Union Trademark, with company #013310735, belonging to the Black Sands Properties Ltd.
As the proverbial New Kid on the Block, OCTAFX is surprisingly versatile, innovative, competitive, and geared towards protecting the interests of traders. Fashioned from a clear vision, Octa Forex is designed as a trusted platform focused on mobile traders. It encompasses 4 broad categories of financial instruments, notably stocks, commodities, currency pairs, and indices.
Clients have access to each of these financial instruments at the click of a button. This smartphone-ready trading platform is intuitive, didactic, and surprisingly agile. A full suite of banking options facilitates deposits and withdrawals, with account verification protocols in place to safeguard the integrity of client information.
A CFD Provider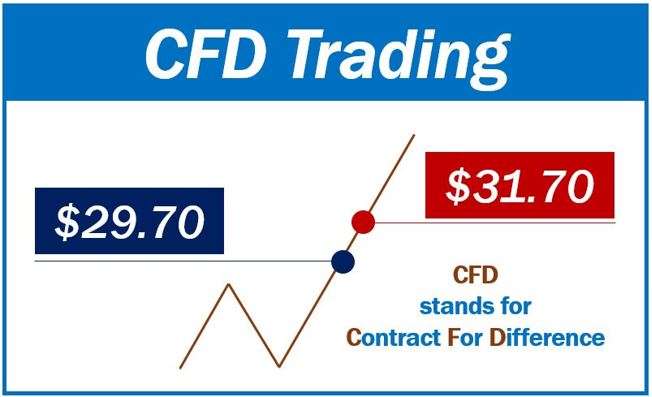 https://octapro.com is a CFD provider – contracts for difference – a derivatives trading platform where clients speculate on price movements without owning the underlying assets. This technologically sophisticated trading platform is run by professional programmers who continually tweak the system to guarantee maximum functionality, cutting-edge technology, and dynamic integrations.
As a standalone client, OCTAFX™ is the only platform that traders need to access for real-time trading of complex financial instruments across multiple categories. Transparency, credibility, and accountability are sacrosanct at OCTAFX™, thanks to official registration, and the use of segregated banking accounts for company funds and client funds. The trader-centric approach to operations is evident across the board, with highly responsive customer support standing by to lend assistance 24/7.
List of Tradable Assets
OCTAFX™ goes the whole 9 yards with respect to the financial instruments provided to traders. The selection of tradable instruments includes 4 broad categories, notably commodities, indices, shares, and forex, all of which are available in a CFD format.
Commodities
traders get to enjoy the leverage of up to 1:150, with tremendous trading power available off low deposit amounts. Naturally, caution is advised as leverage can go either way. Commodities include Brent crude oil, WTI crude oil, gold, silver, platinum, et al. These commodities are readily available from the same platform – no need to navigate out.
Indices
indices include the world's premier bourses such as the NASDAQ, S&P 500, Dow Jones Industrial Average, CAC 40, DAX 30, FTSE 100, and others. By trading indices with OCTAFX™, clients get to enjoy the leverage of up to 1:300, with the real-time quotes supporting trading activity. These indices are performance indicators for stocks, by way of price-weighted averages, and market capitalization.
Stocks
otherwise known as equities, stocks are the most heavily traded financial instruments on the global markets, encompassing a wide variety of blue-chip stocks, industrials, agricultural stocks, commercial stocks, tech stocks, and the like. Leverage is less with stocks, but still high at 1:20 on the trading platform. Stock trading options include trader protections such as stop loss, stop limit, and trailing stops. These are directed towards locking in trader profits.
Currencies
forex pairs are broadly labeled as major pairs, minor pairs, and exotic currency pairs. At OCTAFX™, some 50 currency pairs are available with leverage as high as 1:300 on specific options. Popular options like GBP/EUR, GBP/USD, USD/CAD, USD/CHF, or USD/EUR are readily available to traders. As with stock trading, options are available to limit losses and lock in profits.
This trading platform features a rich array of charts, graphs, and analytical tools. There are some 250+ color options for graphic displays, with full customization across the board. Candlestick charts are powerful visual aids to assist traders in determining highs, lows, and price fluctuations within set time intervals. These are all provided at OCTAFX™.
Customer Support
Customer service representatives can be contacted via email, 24/7. The FAQ section provides stock responses to a wide range of questions on trading CFDs with commodities, indices, currencies, and stocks. Support is available in 19 languages, with toll-free calls and chat functionality readily available.
The support staff is expertly trained to assist clients with all manner of queries, complaints, and questions. The platform is fully localized in 10 languages, making it the perfect choice for clients around the world.
Top Features of OCTAFX™
OCTAFX™ prides itself on providing clients with a full set of resources for analyzing the performance of financial instruments, including stocks, commodities, indices, and currency pairs. With full mobile functionality enabled, OCTAFX™ brings a plethora of options to traders, with some 400+ financial instruments available. Among others, this company is authorized to offer trading services to clients in specific jurisdictions, with competitive spreads and zero commissions. Clients are also protected by way of negative balance protection, and ready access to customer support around the clock.
Among the many additional benefits of trading at OCTAFX™ are rapid withdrawal of funds, irrespective of the amount that you are withdrawing, a full suite of risk management resources, and an ironclad guarantee of refunds in the event of bankruptcy. In competitive trading situations, clients rely on the trading platform to deliver with no delays. That's precisely what OCTAFX™ offers.
All in all, a clean user interface, intuitive design, and full range of feature-rich elements ensures that traders are kept abreast of the latest developments, price movements, technical and fundamental factors with all financial instruments.