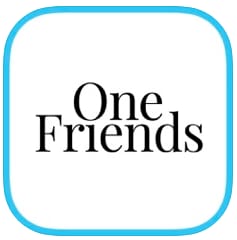 The OneFriends app which launched in 2020 has ranked very high, up to Number 3, on the App Store Charts on a few occasions recently. It has users globally and when it experiences growth, it happens in numerous countries simultaneously – whether in Europe, Middle-East North Africa, Asia, or America.
In 2023 OneFriends has users across all continents, in over 70 countries, and holds a 5-Star App Store rating. A company spokesperson provided that during periods and weeks when OneFriends is popular, the app's conversion rate (App Installs/App Store Page Views) is as high as 72%. That statistic is something quite remarkable within consumer technology. 
The company is led by CEO and Founder Albert Jing, a person whose skill and talents seem to know very few limits. According to a 2020 podcast interview Jing gave when he was first starting OneFriends in late 2018, he was still working a full-time job as a corporate lawyer during the day, doing training as an elite swimmer after work (one presumes for the later cancelled 2020 Olympic Games), and then working on his own company from 11 pm until 3 am the next morning. It is very much a story exemplifying great commitment and dedication. 
The company has certainly progressed since its founding days, and its success has been said to be because of a few factors which we'll look into below. OneFriends occupies a unique position within the market and is embraced by people who recognize its high long-term value.
First, OneFriends is used between a person's closest friends – real friends and true friends. Users only have a few true friends on the app, representing the idea of quality over quantity when it comes to friendships. It's almost as though OneFriends appeals to users to rise to a higher standard of conduct and friendship. Secondly, OneFriends focuses on real-life events and activities to add more depth to the interactions, which again differentiates the app from most others in the social space. This is then augmented by OneFriends' high-end and refined design. This polished design is something that can be seen not only on the app but through the company's website as well.
Another cited benefit of OneFriends is that there is no need for users to compare their life with others because there are no likes or follower counts. This privacy and genuine nature of the app has been said to also benefit mental health.
As for OneFriends' internal operations, based on public sources, the company uses a small and high-quality team of staff, of no more than 20 people, and leverages automation to be very efficient. 
Although increasing in global popularity, the app is still likely only for iPhone for the foreseeable future according to other recent news on OneFriends. 
---
Interesting Related Article: "CB Radios: Helping People Forge Friendships"