Smartphone-maker OnePlus just launched an in-house version of the Android OS.
OnePlus's OxygenOS is based on Android 5.0 and was created to replace the customized version by Cyanogen.
The Chinese firm released its OnePlus One device to directly compete with Samsung and other smartphones at half the price, originally it ran customized Android OS developed by Cyanogen.
However, the company had a fallout with Cyanogen and subsequently promised to deliver its very own Android ROM.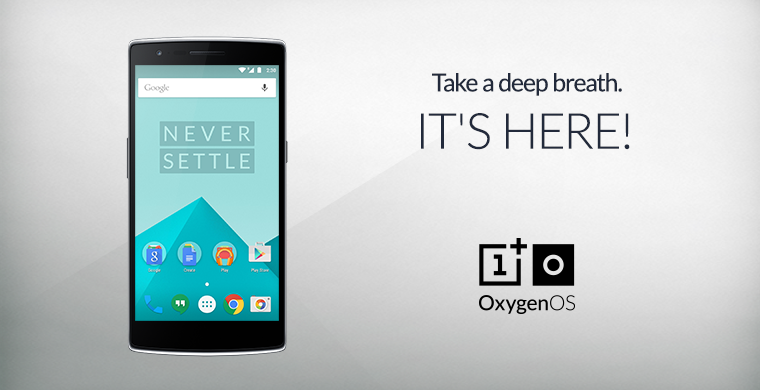 Most elements of OxygenOS are identical to "pure" Android. But there are a few features that stand out, such as gestures that can be activated while the screen is off and certain customization options.
Users can double-tap the screen to wake it, draw an O for the camera to activate, as well as draw a V to turn the flashlight on.
There are also customizable lockscreen wallpapers and the ability to switch between hardware and software navigation keys.
According to The Verge, OnePlus prioritized performance and battery life over gimmicky features and the company did succeed in making keeping the OxygenOS UI quite simple.
---
---
The philosophy behind OxygenOS: keep it light and essential
According to OnePlus:
"Developing OxygenOS has been an incredibly fun and challenging experience for all of us. In this environment where everyone is fighting to standout with custom ROMs, we think it's important to go back to basics. We place things like performance and battery life over gimmicks and bloated features.
"We want to be careful that we aren't adding features simply for the sake of differentiation. We've implemented some important features thus far, but they are subtle and meaningful. That's our philosophy behind OxygenOS: keep it light and essential."
Video: OxygenOS Top Features
---
Installation process
OxygenOS is available to download at oneplus.net/oxygenos. On the page there is a download link along with detailed instructions on how to install Oxygen on a OnePlus One.
---