The Organization of the Petroleum Exporting Countries (OPEC) will not budge when it comes to cutting oil production, according to Suhail Mohamed Faraj al-Mazrouei, the United Arab Emirate's oil minister.
OPEC usually steps in when oil prices rise or fall too sharply by adjusting its oil production levels. However, in November last year the organization decided not to change its production levels, which caused a huge selloff in the markets.
"[OPEC] cannot continue protecting a certain price. That is not the only aim of OPEC," al-Mazrouei said. "We are concerned about the balance of the market but we cannot be the only party that is responsible to balance the market."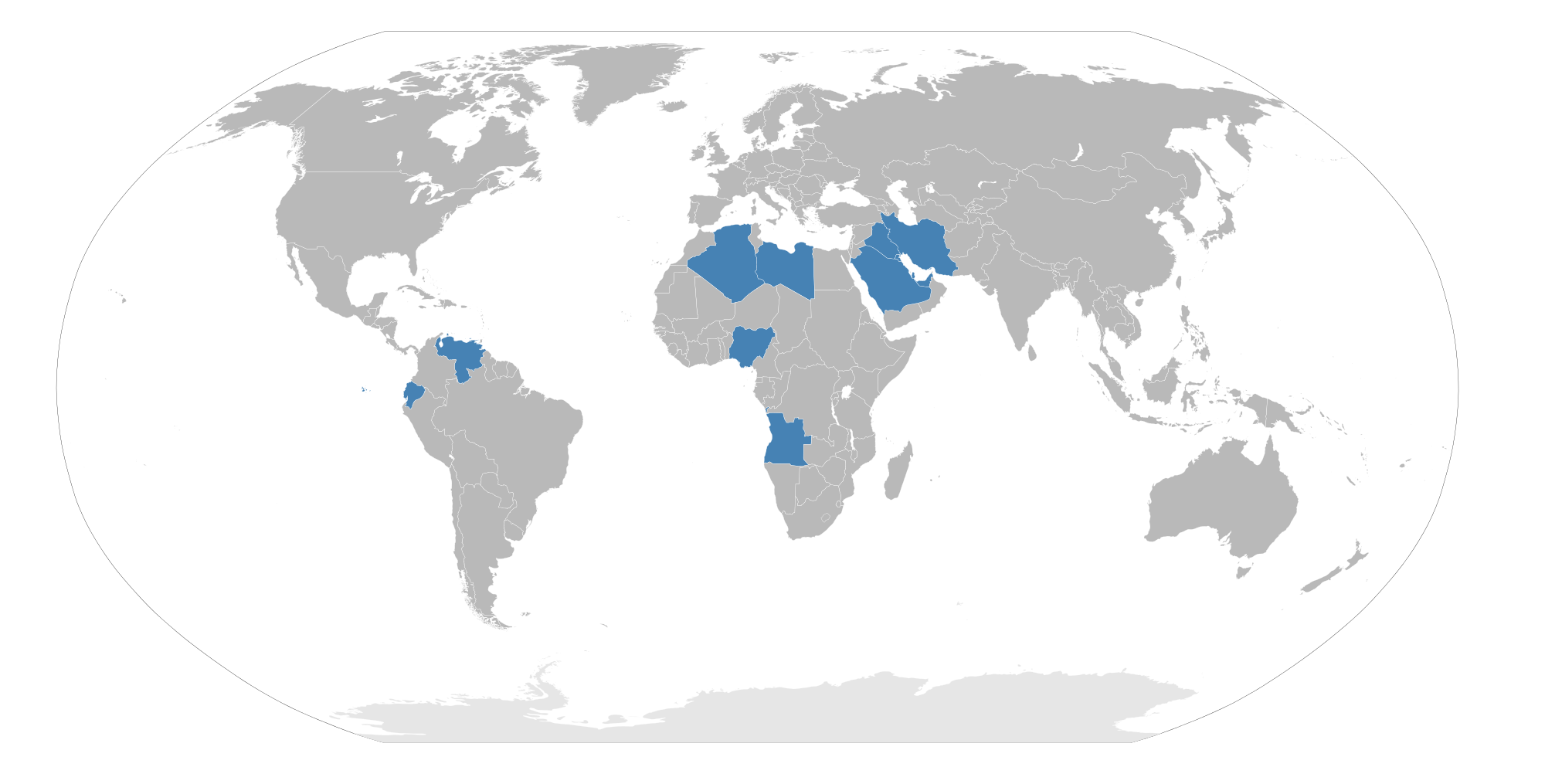 A map showing the OPEC members. Saudi Arabia is the organization's largest producer. 
"We are passing through very interesting times…it is unlikely that we will see a sudden rise [in oil prices]," al-Mazrouei said.
He added:
"We aren't going to act irrationally because of the drop in the oil prices,"
After the announcement was made oil prices plunged, eliminating any hope that OPEC would be pressured into cutting oil output.
Oil fell below the $45 level in early Tuesday trading hours before closing at $46.18.