Owners of drones in the UK will soon have to register details of their UAVs and sit safety awareness tests under new plans announced by the government.
The rules are being implemented to help tackle security and safety concerns that have been raised after numerous near-collisions between drones and passenger jets.
The rules will only apply to those who own a drone weighing more than 250 grams, meaning that many drones are too light to be affected by the new regulation.
According to recent research, drones which weigh over 400g can damage the windscreen of a helicopter, while it would take a heavier drone of around 2 kilograms to critically damage an airliner windscreen.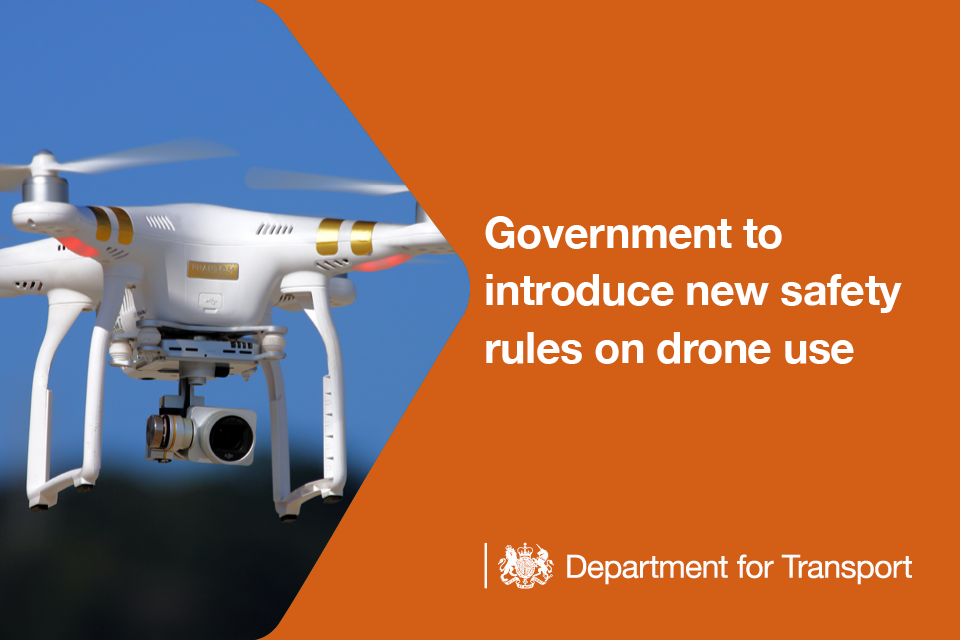 Aviation Minister Lord Callanan said:
"The UK is at the forefront of an exciting and fast growing drones market and it is important we make the most of this emerging global sector.
"Our measures prioritise protecting the public while maximising the full potential of drones. Increasingly, drones are proving vital for inspecting transport infrastructure for repair or aiding police and fire services in search and rescue operations, even helping to save lives.
"But like all technology, drones too can be misused. By registering drones, introducing safety awareness tests to educate users we can reduce the inadvertent breaching of airspace restrictions to protect the public."
However, Dr Alan McKenna, law lecturer at the University of Kent, told the BBC: "Registration has its place. I would argue it will focus the mind of the flyer – but I don't think you can say it's going to be a magic solution,"
"There will be people who will simply not be on the system, that's inevitable."