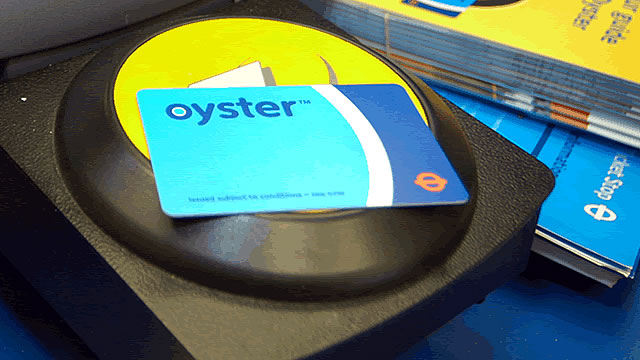 Tube, rail, and bus passengers in London were able to travel for free on Saturday after a technical glitch shut down the Oyster card network.
Passengers were asked to walk through barriers free of charge by Transport for London (TfL) staff.
Approximately 100,000 free journeys were made between 04:00 and 10:00, costing the TfL around £250,000 in lost revenue.
The technical glitch, which occurred on the day new fare increases were introduced, has been resolved.
A spokesman said: "Customers should now touch in and out as normal.
"Anyone charged a maximum fare due to this issue will get an automatic refund credited to their Oyster card early next week. We apologise for this disruption."
On Saturday morning, when the failure started, Southeastern Railway tweeted: "We have been made aware of an issue with Oyster card readers across the network. TFL are working to fix the issues."
Many went to social media to talk about the problem. Zora Suleman from London said: "Second time the Oyster card readers haven't worked. Hope there's a day-long glitch. Free travel for all."
---
---
But others didn't seem to be so happy about the system failure. Sean Whitaker said "All Oyster card readers are out of service at Barking station. Staff are unhelpful and don't seem to bother."
The Oyster card is a form of electronic ticketing used on public transport in Greater London.
The standard card is a blue credit-card-sized stored-value contactless smartcard that can hold single tickets, period tickets and travel permits. It can be "topped-up" online or at stations or ticket offices.