Whenever we decide to celebrate an event, we go for some innovative ideas. Moving venues attract us more such as boats, cars, and buses, etc. If you drive these vehicles by yourself, there is a risk of accidents or not enjoying the party.
The best solution to this problem is hiring a party bus which provides you vehicles with drivers. In the market, many moving party organizers, such as the NYC party bus or Toronto Party Bus, are available. Let's have a look at its benefits.
Continuity of the event
Party vehicles facilitate you for continuity of fun-making during your party. There is no need to apply the restriction in drinking and playing games. It provides all entertainment in one place with large TV screens, the best audio systems and a good collection of movies and songs. You can enjoy yourself well with your friends, family, and co-workers. In simple words, these buses provide every element of the enjoyment of all kinds of your guests.
Professional Drivers
Enjoy your party rides with professional and experienced drivers. Professional party bus services have skilled drivers who can provide you smooth drives at almost all routes. You remain free of all worries about the traffic burden on roads and searching for parking places. It's all the responsibility of the company's driver. It keeps you and your friends relax and enjoy the games or other entertainment which you have arranged.
Include all your favorite points in one party
Do you have various distant locations in your mind for a party? It is possible to celebrate your single event in all your desired places. Hiring a party bus is the optimal solution. You have to provide a places list to your driver and become free of all tensions. Professional drivers familiar with routes and destinations offer you a VIP ride during your party.
Conveyance is not an issue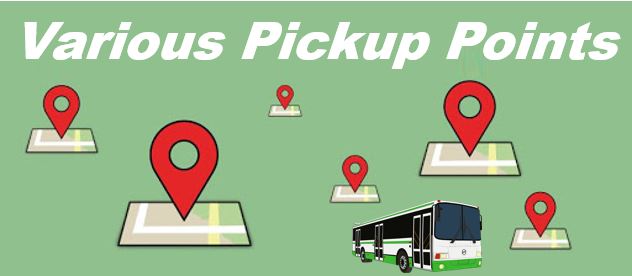 We often experience that our friends cannot join us because of conveyance problems. Party buses also provide a practical solution. Provide the list of pickup points of your guests, and the driver will pick you and your guests. It reduces the stress of driving and also waiting time to start your party. However, if you have to wait for any of your guests, you can enjoy games or other entertainment elements available on the bus. It makes your party more enjoyable and innovative.
Flexibility
When you hire a party bus, it provides lots of flexibility about your party schedule, picks & drop locations, and event points on the spot. It gives you the driver services for a set time frame. During this time, you can make changes to your plans, pick up and drop off locations, and venues to visit. Along with all this, it provides unlimited entertainment through media and refreshment.
In short, party buses are the most convenient, affordable, and innovative option for celebrating your private and corporate events. They provide you all your requirements at up to the mark level. Your satisfaction and positive feedback are vital for them, so they don't compromise on the quality of services and other provided items for your event. It makes you relax while arranging events with your colleagues, friends, and family. Hiring a party bus is highly beneficial for managing events.