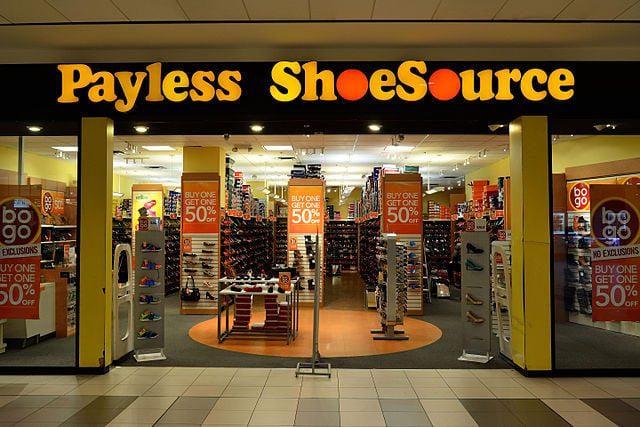 Discount shoe retailer Payless ShoeSource plans on closing all of its 2,100 US stores when it files for bankruptcy later this month.
According to Reuters, the company is starting its liquidation process on closing all its stores in the US and Puerto Rico. Payless also said that it plans on winding down its online store. 
The company's international franchise operations and Latin American stores will not be affected.
A company spokeswoman said in an email statement to Reuters that liquidation sales are set to start on Sunday, adding that stores will remain open through the end of March, with many open until May.
This is the second time the Kansas based retailer, founded in 1956 by cousins Louis and Shaol Pozez, has filed for bankruptcy. In 2017, Payless filed for Chapter 11 bankruptcy and announced the closing of 400 stores in the United States.
While Payless managed to significantly shed debt thanks to the first bankruptcy it was evidently not enough to boost sales and lift the company.
With more consumers choosing to shop online there has been a drop in foot-traffic at US malls. This has had a negative impact on sales at stores such as Payless. 
Many traditional brick-and-mortar stores have suffered from the migration of retail shopping to e-commerce and have sought bankruptcy protection or have had to close down. The E-commerce business model focuses on commercial transactions via electronic networks, such as the Internet.
Over the past year, retailers including Toys "R" Us and The Bon-Ton Stores have left the retail landscape. 
---
Video – E-Commerce
---