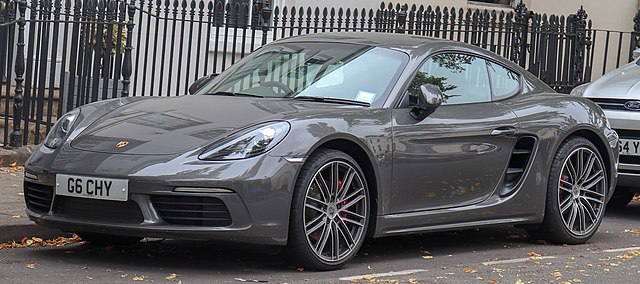 Porsche has warned its UK customers that they be charged up to 10% more than expected for cars delivered to Britain in the event of a no-deal Brexit.
If the UK and EU are unable to agree on a transition period before 29 March then vehicles made in Europe delivered to the UK could face import tariffs of 10% under the terms of the World Trade Organization.
The German automaker wants UK buyers to sign a contract agreeing to a potential tariff.
Porsche, owned by Volkswagen, said the move is "precautionary". Volkswagen has not provided information on whether its other brands, such as Audi, Seat, and Skoda will follow suit with asking buyers to sign a clause.
The UK has traditionally been one of Porsche's largest markets in Europe.
A 10% surcharge would see the cost of a entry-level Porsche 911 in Britain jump from £93,110 to £102,421. The most popular Porsche model in the UK is the Macan which starts at £46,000, meaning new owners could have to pay an extra £4,600.
Porsche said that customers who placed deposits on or before 17 January won't be affected.
According to the BBC, Porsche said in an emailed statement:
"As one potential outcome of the Brexit negotiations, there is a possibility that a duty of up to 10% may be applied to cars imported into the UK by us after March 29.
"In light of this, we have chosen to inform customers whose cars are likely to arrive after Brexit occurs to warn them that they may be affected by this tariff – allowing them to be fully informed at the point of sale and, if they wish, to adjust their order accordingly.
"This is a precautionary step in the interests of allowing our customers to plan ahead."
Porsche wants clarity on the future of Britain's relations with the European trading bloc very quickly.
The company was quoted by Bloomberg as saying: "Like the rest of the industrial sector, we need comprehensive clarity on the shape of future relations between the U.K. and the EU very quickly."
The Society of Motor Manufacturers and Traders (SMMT) has warned that a no-deal Brexit risks "destroying" the UK's car industry. The SMMT also said the price of cars imported to the UK from Europe could increase by an average of £1,500 because of import tariffs.
"Import tariffs alone could push up the list price of cars imported to the UK from the continent by an average of £1,500 if brands and their retail networks were unable to absorb these additional costs," the SMMT said.
The warning comes after Ford Motor Co. said last week that there could be consequences for its factories in Britain that employ over 7,000 people if the country leaves the EU without a deal.