Pebble's highly anticipated new smartwatch the "Pebble Time", recently announced on Kickstarter, has managed to raise more than $7.8 million so far.
The Kickstarter project page describes the Pebble Time as a "color e-paper smartwatch with up to 7 days of battery and a new timeline interface that highlights what's important in your day."
The smartwatch is based on the success of the original but comes with new features aimed at improving the user experience.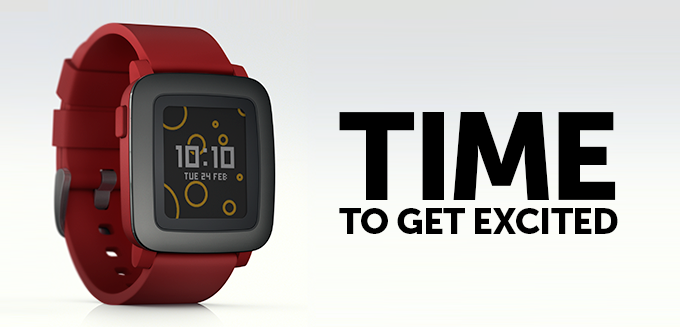 The company said the following about its latest product:
"The new color e-paper display is easy to read and always-on, perfect for displaying incoming notifications and your favorite watchface. Compared with display technology like LCD or OLED, power consumption is minimized, enabling Pebble Time to achieve an industry-leading battery life of up to 7 days."
"Pebble Time is 20% thinner than the original Pebble at just 9.5mm. Its ergonomic, curved design fits comfortably on either wrist and slides easily under dress shirts."
"Pebble Time is stylish and durable. The lens is crafted from scratch-resistant Gorilla Glass with a bezel made of stainless steel. Like our previous watches, it's water resistant – perfect for a run in the rain, water-balloon battle or a swim."
Pebble Time breaks Kickstarter funding records
The Silicon Valley-based company set a funding target of $US500,000 for its 31-day campaign. It met its target in only 32 minutes and raised over $1 million in less than an hour.
Michael C Stewart wrote Kickstarter's official blog:
"A lot can happen in six hours. You can fly from New York City to San Francisco. You can watch The Lord of the Rings: The Fellowship of the Ring and The Two Towers. Or, if you're the Pebble team, you can announce your new smartwatch and raise $5 million."
The project has raised $7,902,731 so far, with 37,243 backers, and still has 30 days to go.
Backers can per-order Pebble time for $159.