The US real estate market is showing strong signs of recovery after a rough start to the year.
Pending home sales (a measure of signed contracts to purchase a home) rose 0.9 percent last month – the ninth consecutive monthly increase.
The market is being lifted by an increase in salaries and robust number of new jobs created in the US labor market.
According to the National Association of Realtors, based on contracts signed last month, the index value for pending home sales last month was 112.4, up from 108.7 the previous month.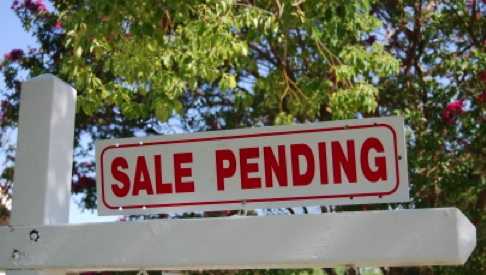 Pending home sales increased in the Northeast and Western regions of the US on a year-over-year basis, up 6.3 percent and 2.2 percent respectively, while it declined 0.6 percent in the Midwest and 0.8 percent in the South.
Sales for newly-constructed single-family homes rose 2.2 percent last month compared to April, according to the data published by the Commerce Department.
---
Chief U.S. economist at Deutsche Bank Securities Inc. in New York, Joe LaVorgna said that 'the housing data all seem to be generally pointing in the upward direction,''
However, NAR chief economist, Lawrence Yun, commented on how the shortage in supply is raising prices at a rate that could be harmful to the US real estate market.
"Housing affordability remains a pressing issue with home-price growth increasing around four times the pace of wages. Without meaningful gains in new and existing supply, there's no question the goalpost will move further away for many renters wanting to become homeowners."